You thought I was done talking about my weekend, but there is no way I could forget to tell you about this adventure because it was one of our favorites! We went to Western Legacy Family Farm Saturday night and my kids seriously cried on the way home because they didn't want to leave. Well, one did. The other passed out because he was exhausted! But, I can't blame him because we packed our day with Southern Utah fun!
Western Legacy Farm and Ranch
Western Legacy Farm and Ranch far exceeded our expectations. I really was expecting a fun, but same old same old farm and corn maze. It wasn't. I was like walking onto Grandma and Grandpa's farm with a bunch of hard working friendly people with the most welcoming smiles ever. I'm not even kidding you, they were so kind. We started off meeting the headless horseman right at the beginning, and a side note here: he didn't phase my daughter a bit. I thought it was incredible watching a headless man maneuver a horse so well and gallop through the field. He even came up close enough for my daughter to pet the horse and she thought he was "so cool and spooky" but wasn't afraid. It was perfect. We rode a wagon over to the farm driven by Kelby Iverson one of the farm owners. He was fun to listen to and even helped my kids down from the wagon without blinking an eye. I knew as I was getting off the wagon it was going to be a great night!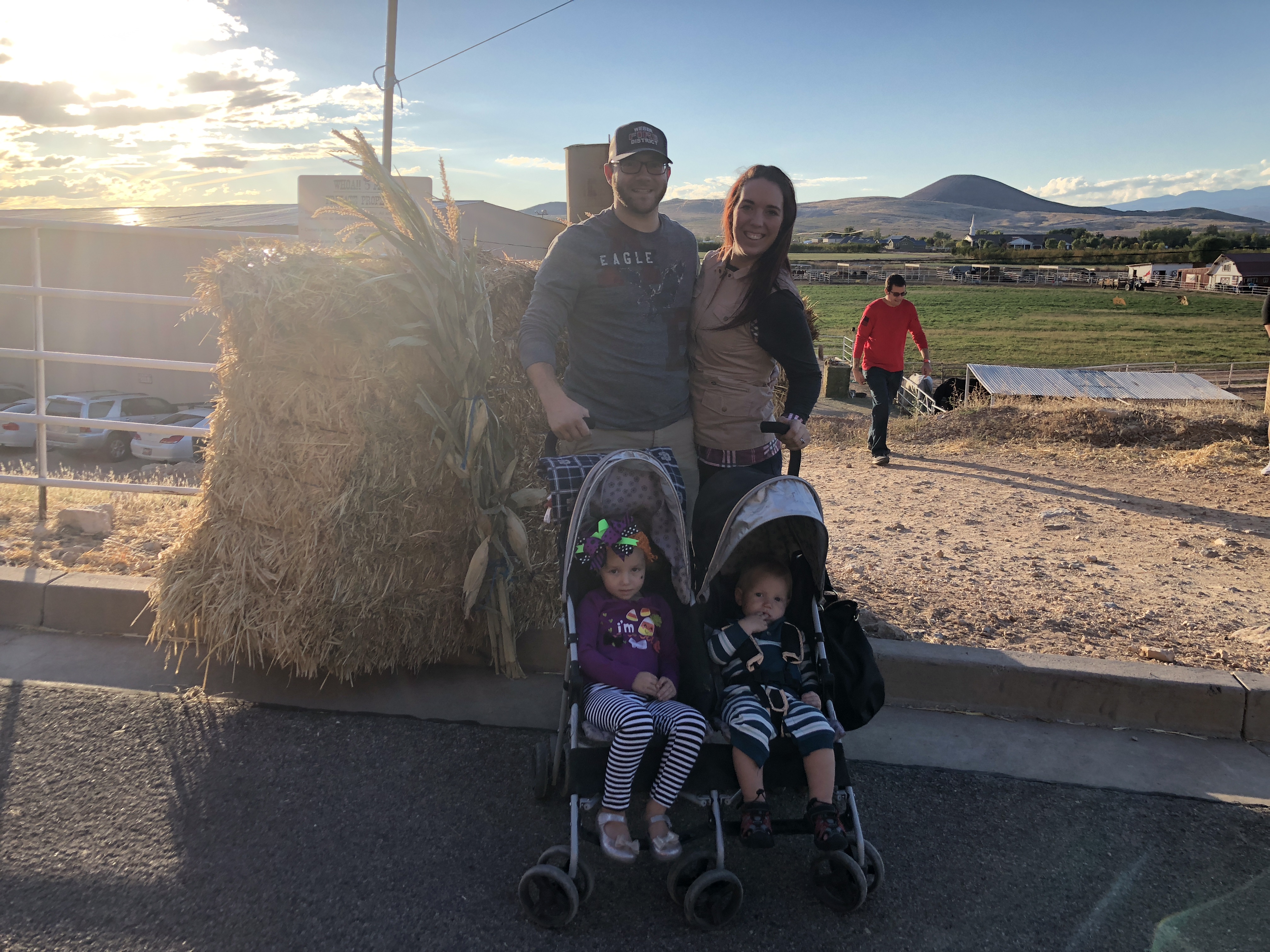 At the farm we started off with one of my kids favorite things, the animals. They were thrilled to see all the animals and it was all I could do to keep them from climbing in with them. We passed the bakery on the way in and made a mental note to try some of their desserts later in the evening… and we did. Across from the animals there was a darling playground that the kids loved playing on. Honestly they would have stayed for hours but there was so much to do so we kept on going.
Ichabod's Train was a huge hit, we may have had to ride it twice! We went at the beginning of the night and it was so fun. Lots of giggling and big smiles all around. We went again after it was dark and it was even more fun. The lights they had set up made for a kid friendly spooky little ride with lit up characters from the story. So, much fun!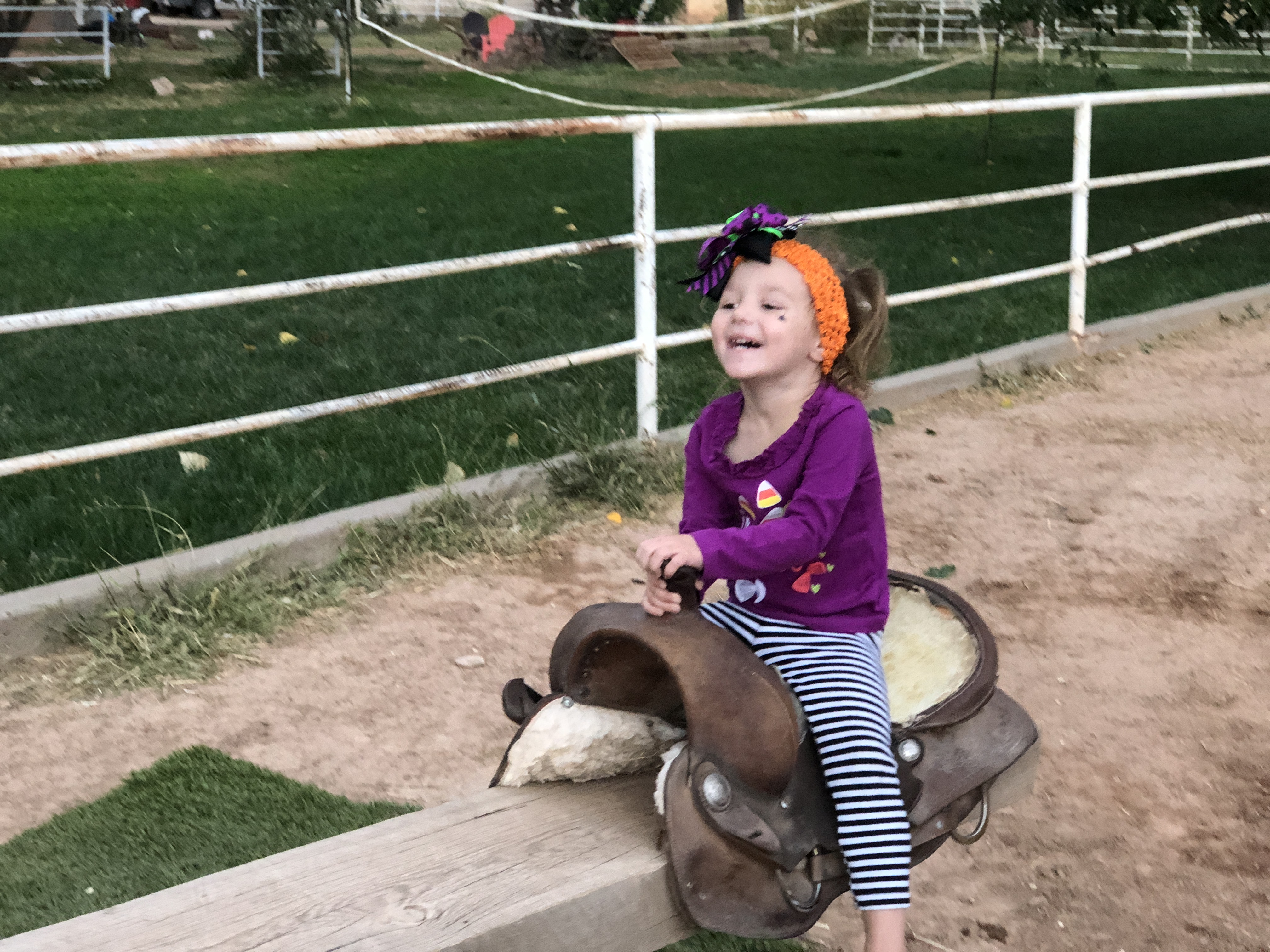 In the middle of the farm there were lots of fun things for the kids including:
| | |
| --- | --- |
| 🌽 Horse Rides | 🎃 Horse saddled Seesaw |
| 🎃 Corn Hole | 🌽 Corn Pit |
| 🌽 Tractor Races | 🎃 Zip-line |
| 🎃 Tractor Dig | 🌽 Slides |
| 🌽 Playground | 🎃 Cow train |
| 🎃Sleepy Hollow Movie | 🌽 Great food |
| 🌽 Petting Zoo | 🎃 Headless Horseman |
| 🎃 Corn Maze | 🌽 Pumpkin Slingshot |
| 🌽 Hay Tower | 🎃 Pumpkin Patch |
| 🎃 Bakery | 🌽 Hayrides |
| 🌽 Hay Maze | 🎃 Ichabod's Train |
| 🎃 Bucking Barrel | 🌽 and so much more! |
The farm was decorated in such a darling way, I just loved all of it! After we let the kiddos play for a while we got some dinner, which was delicious by the way, and sat around the fire. They had cute little s'mores kits for the kids and they had a blast roasting marshmallows over the fire. The headless horseman came by which was a spooky twist to the evening. It was so fun to just sit with friends and all our kids enjoying watching them have so much fun while loving the night ourselves. This is a great place for families, but honestly I would have loved it even before having kids. We will definitely be going back next year, and well, maybe next week!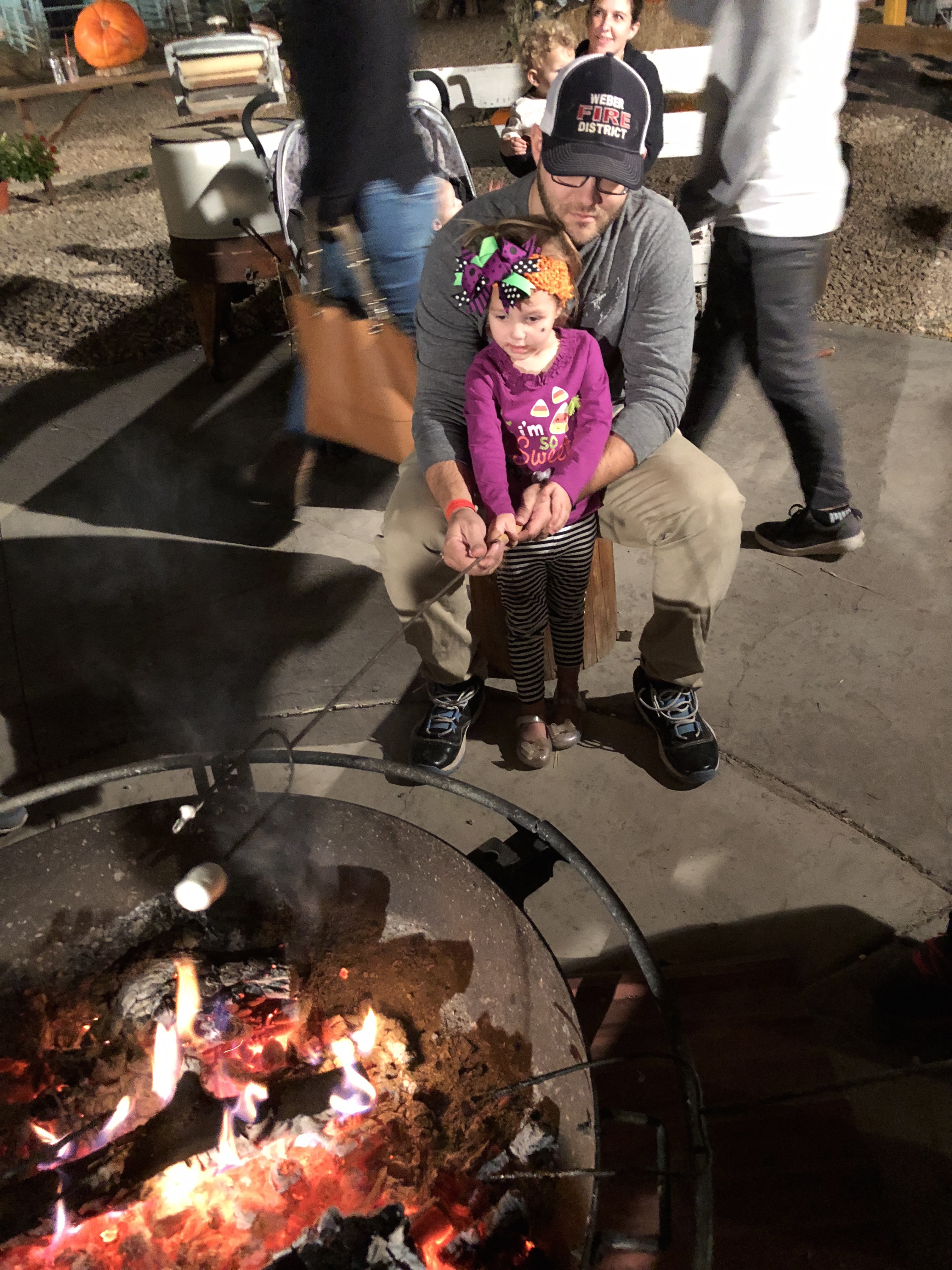 We ended the night going through the corn maze which was fun. We took the littles and flashlights, because by then it was almost 9pm. The kids (and when I say kids I mean toddlers) just ran and ran. They would decide where to go and might have picked a few dead ends, but they didn't care. I really was surprised how much they loved the corn maze at night. I know the adults did, but it made it that much more fun watching our children love something we loved.
As we left I couldn't help but look around at how beautiful this place we all call home is. The weather was perfect, the mountains, sunset, fresh air. It was all the perfect ending to our night. We truly love Southern Utah and are so grateful to the people who make it feel like home. We have lived here for a few years and then had the option to move back up north with family a year ago. It was a hard decision to stay so far from family, but places like this make us glad we did. ❤️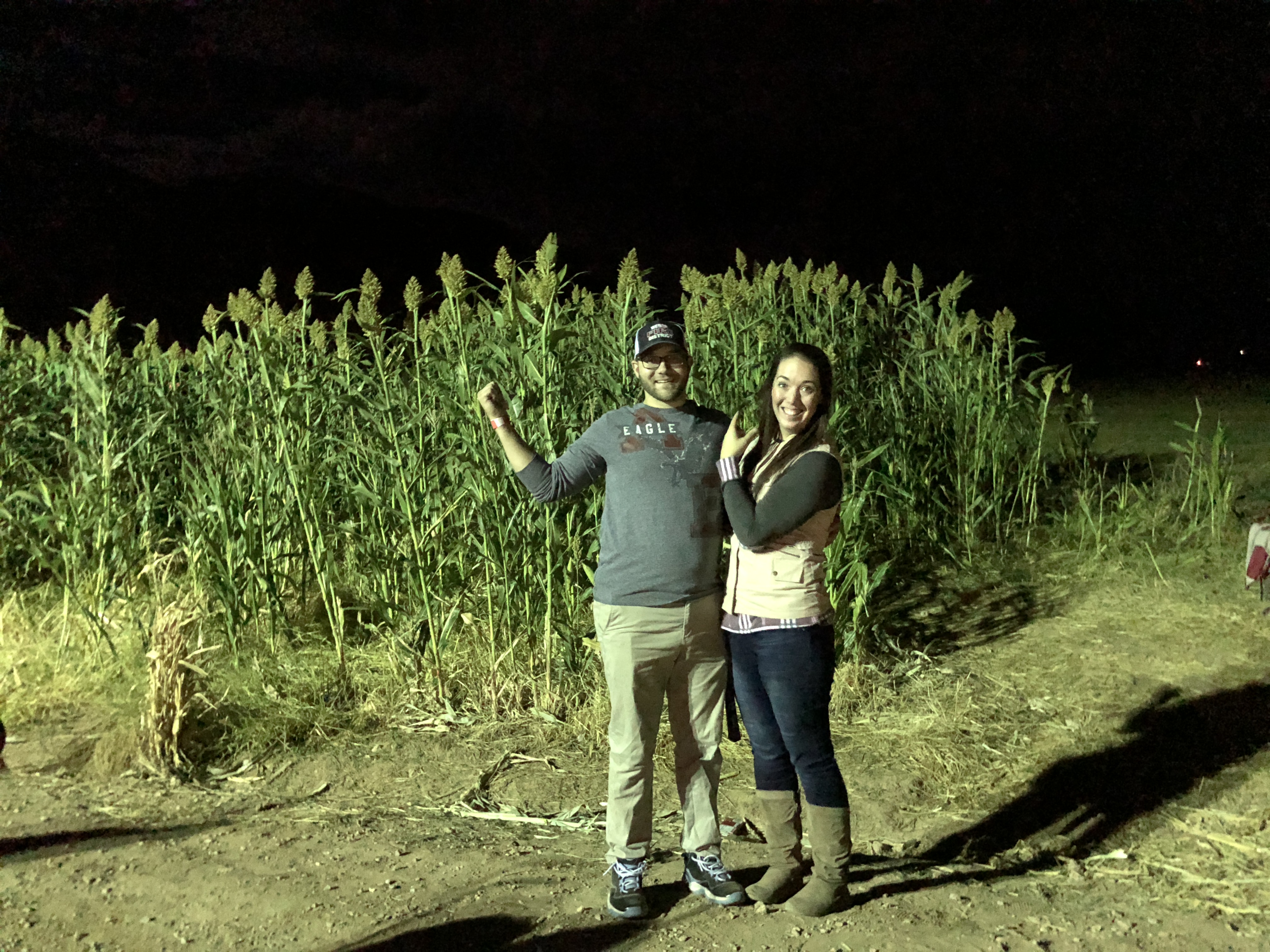 Details! Go to their WEBSITE where all the information is! They open at 5:30 every Monday, Thursday, Friday, and Saturday night and it is $8 through October 30th!