$99 Weekday special for Subscribers
If you have been following me, I LOVE exploring southern Utah on foot – hiking all over the place! Last month I found a new way to explore Southern Utah and I am obsessed! Ridin' Zion Rentals provides Polaris Slingshots and Harleys that you can rent and take for a few hours, a day, or more! They give you the opportunity to explore Southern Utah with a different perspective of this gorgeous place. Also- they are offering you a huge discount if you use the code STG99! It will give you a Mon-Thurs 3 hour rental for $99.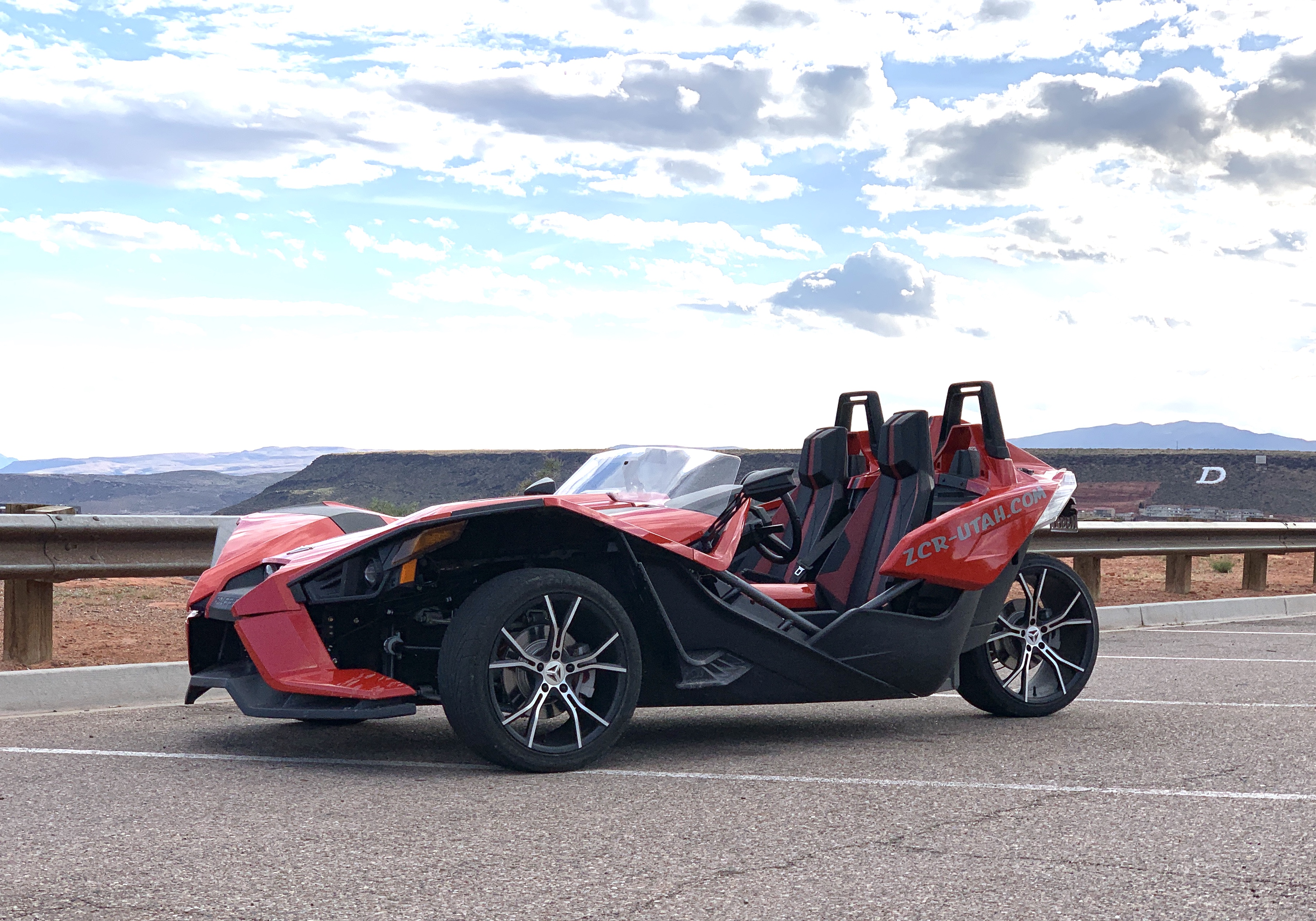 Last month we took the polaris slingshot to Springdale and it was amazing! They brought it right to our door, which was so nice- we didn't have to figure out where to leave cars and arrange picking up and dropping off. Driving around you get a 360-degree view of the gorgeous Southern Utah views as you are driving. We took it to Zion National Park, but you can take it anywhere including Bryce Canyon, The Grand Canyon, Snow Canyon, or any other adventure you want to take.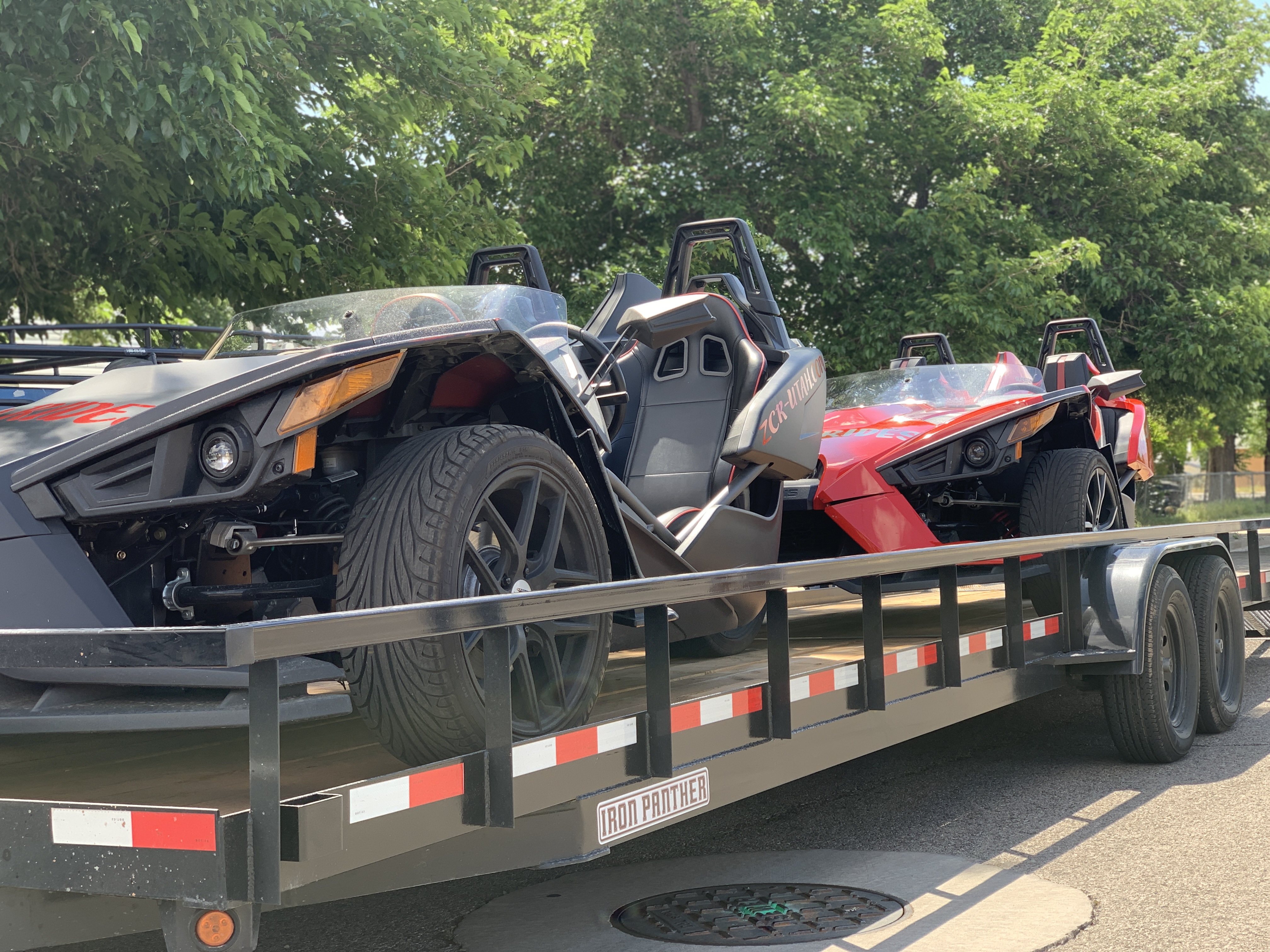 The Polaris Slingshot is a one of a kind, 3-wheel roadster. The vehicle has been specifically designed to offer head turning fervor of two dimensions, and the first thrill comes from what you can hear, see, and feel while riding the Polaris Sling Shot. Then, the second excitement would be how you're going to feel when the crowd turn their heads marveling your ride.
The Polaris Slingshot provides a unique on-road driving, as well as riding experience. This isn't what a lot of people usually ride on, because it's a type of motorcycle that has the vibe of an automobile. Aside from that, the unfastened air cockpit also offers a cool 360-degree rush of display along with the smell and sound. The side by side seating arrangement allows both the passenger and driver to experience the front row-shot of adrenaline, as the sport-tuned and wide stance suspension motivates the rider to charge every corner and pay full attention on the road. The rider would also feel the unexplainable rush of sidewalk under the seat through the low-to-the-ground vehicle stance. It could make your heart pound as you enjoy this thrilling experience.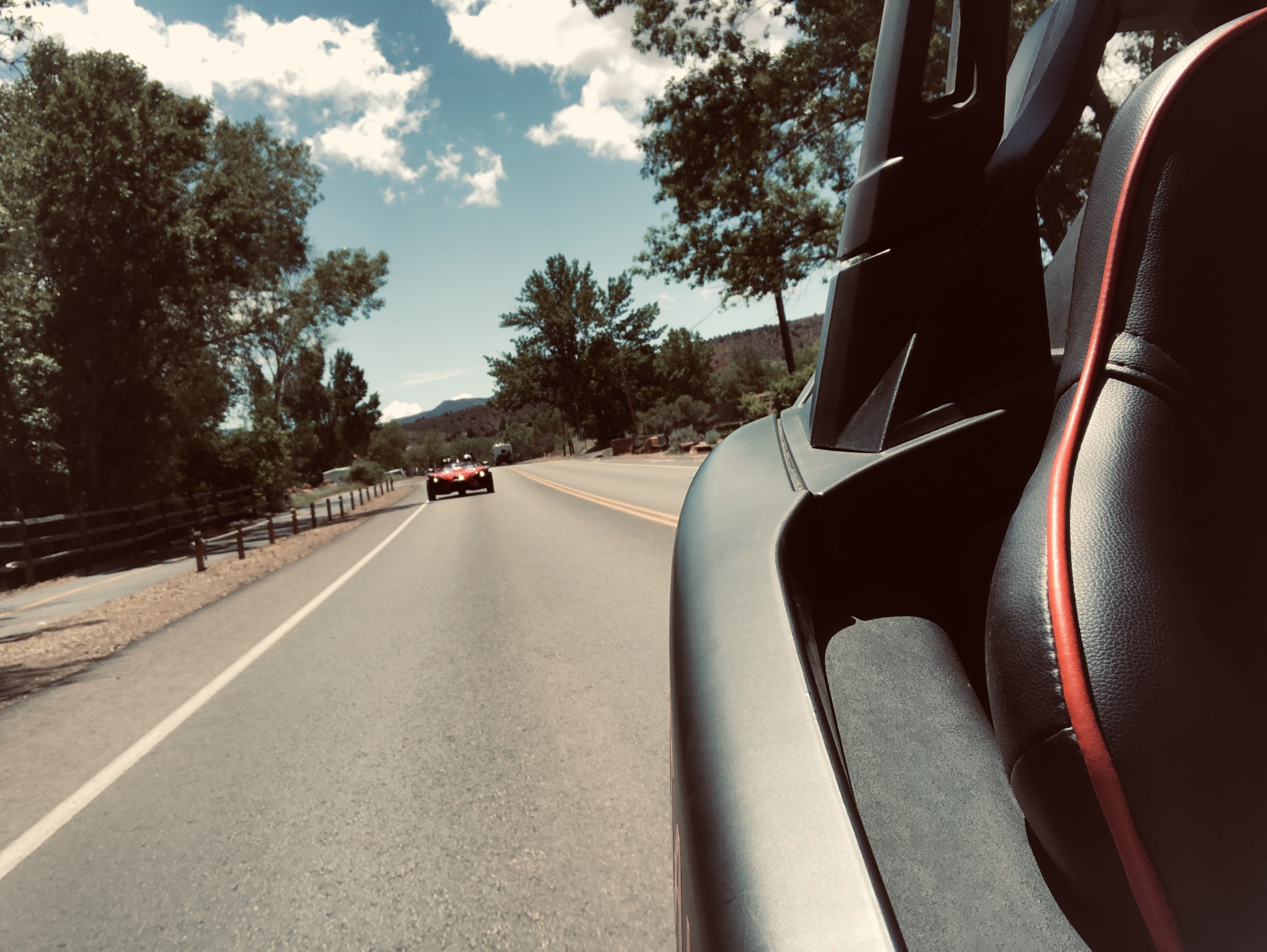 These slingshots are so smooth and seriously drive like a sports car! I am already planning our next trip. The polaris slingshot is a 3-wheel roadster that drives as smooth as a car with the open air amazingness of a motorcycle.
You can rent the Polaris Slingshots and Harleys for an hour, half day or full day trips to explore around Southern Utah in. They have several colors including midnight silver, burnt orange, and apple cherry red.
Polaris Slingshot
Pricing
Local Special: Mon-Thurs 3 hours: $99 (Use the code STG99)
1 hour: $99
2-3 hours: $149-199
Half-Day $279
Full-Day $399
Harley Davidson Softail Custom
Pricing
12 hours: $199.99
Harley Davidson Road Glide
Pricing
12 hours: $249.00
Book Now! (Use the code STG99)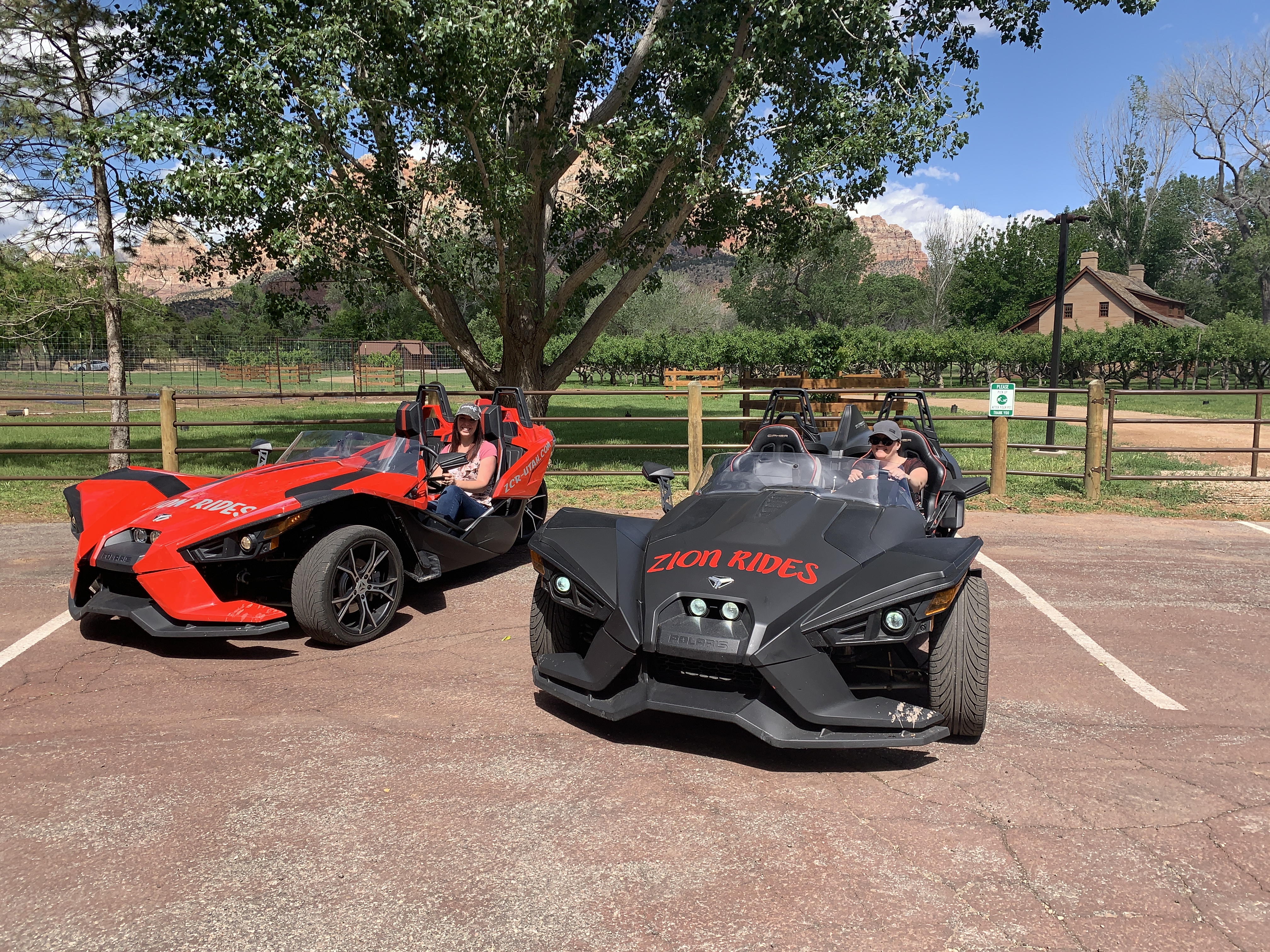 If you are planning to visit Zion or just want to take a fun day trip Ridin' Zion is a must! We love Southern Utah and are beyond excited for this new way to experience our adventures. It was seriously an exhilarating experience riding through Southern Utah being able to see all around us. I saw so many beautiful things I had never notices before. Grab that Discount and book now using the code STG99
Check them out on Facebook and Instagram!