Southern Utah has some of the most beautiful views and outdoor adventures you can find in Utah! If you haven't explored Southern Utah and it's surrounding cities you are missing out! But don't worry. Stick with me and I will show you all the beauty here in Southern Utah that I can find. Our family is constantly outdoor and off on lots of adventures weekly. If you want to follow our adventures make sure you jump over to our instagram @the.motherhood.journey and give us a follow.
This week… The Cracks!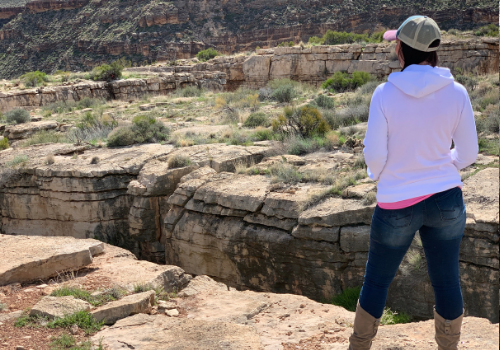 You are not going to find these on a map… and I probably would have never come across them because they are a well hidden secret here in Southern Utah! My cute friend Lacee Jessop posted a video of her kids playing in this crazy place called the cracks over spring break and the minute I saw it I had to know more. You can bet I messaged her so fast and got all the details. My husband and I packed up our kids and headed for the cracks.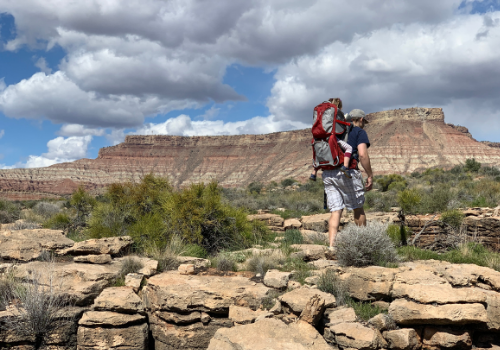 This place was amazing and seriously way cooler than I thought! The cracks are literally cracks on the Hurricane Fault Line from movement along the fault line and earthquakes. So crazy! Now- I will tell you there are lots of cliffs and the cracks can be deep so if you take your kids put them in back pack carriers like we did or keep them close, but you will be fine! There is quite a bit of land they can run around and play on that is not close to any cliffs!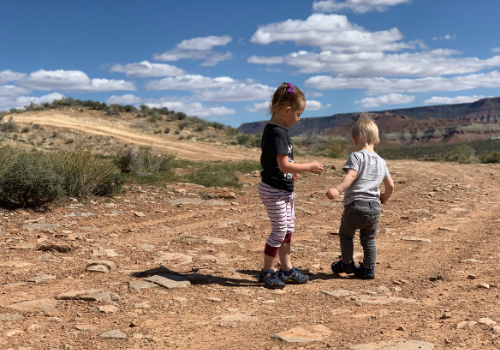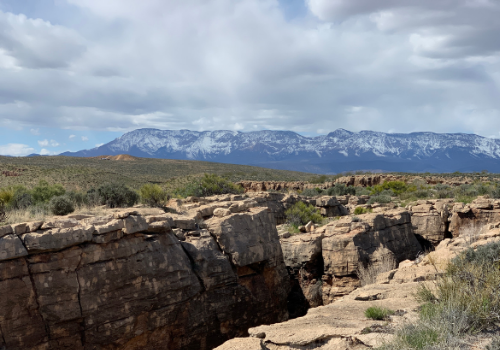 Now, as you leave make sure you walk over to the cliff to see this view! It is overlooking the Virgin River and beyond beautiful!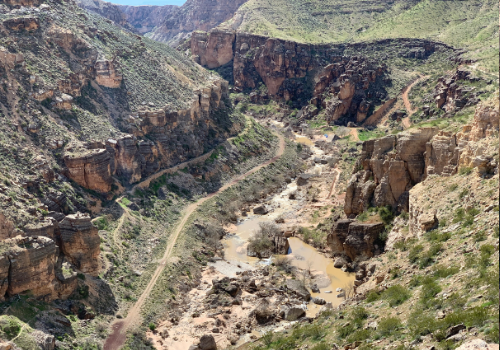 Enjoy the Cracks!