We just got back from the most magical trip to Midway, Utah that was really a week in a fairy tale. Living in Southern Utah I have waited all year to see some snow, and after not seeing snow for Thanksgiving or Christmas I was really missing it! Thanks to the Homestead Resort in Midway, our family had the most fun packed week we could have ever imagined, all in the beautiful snowy Midway, Utah.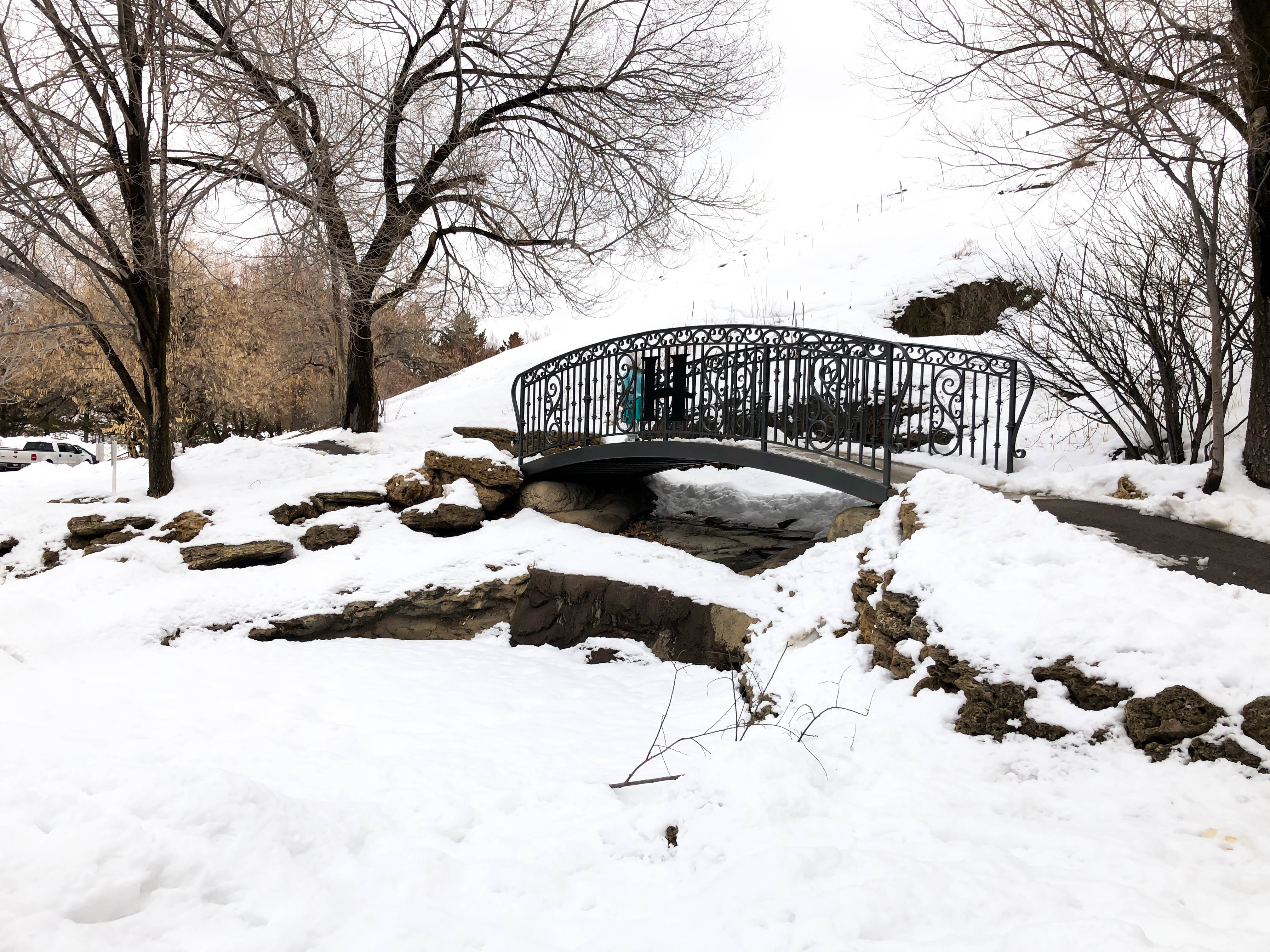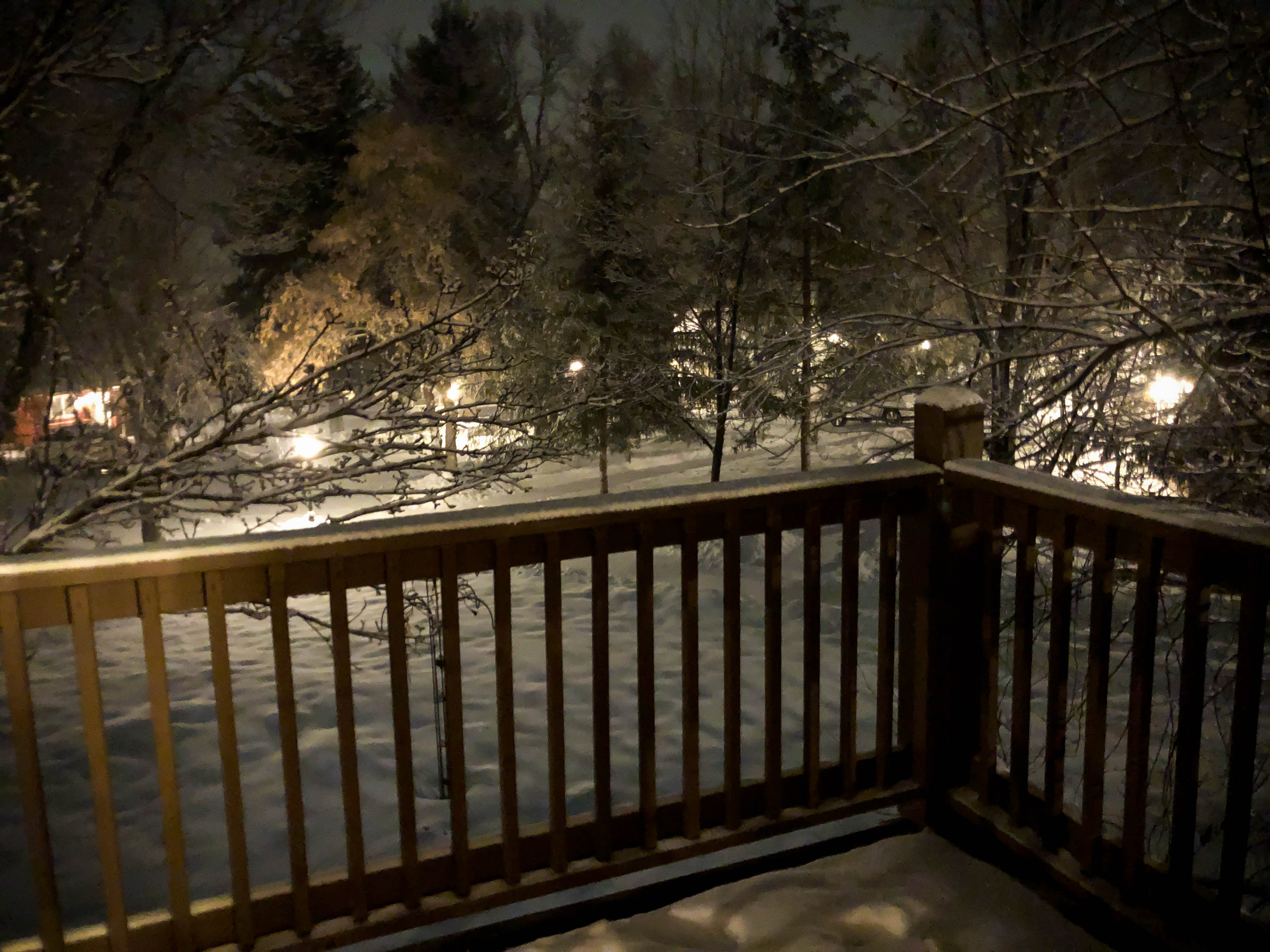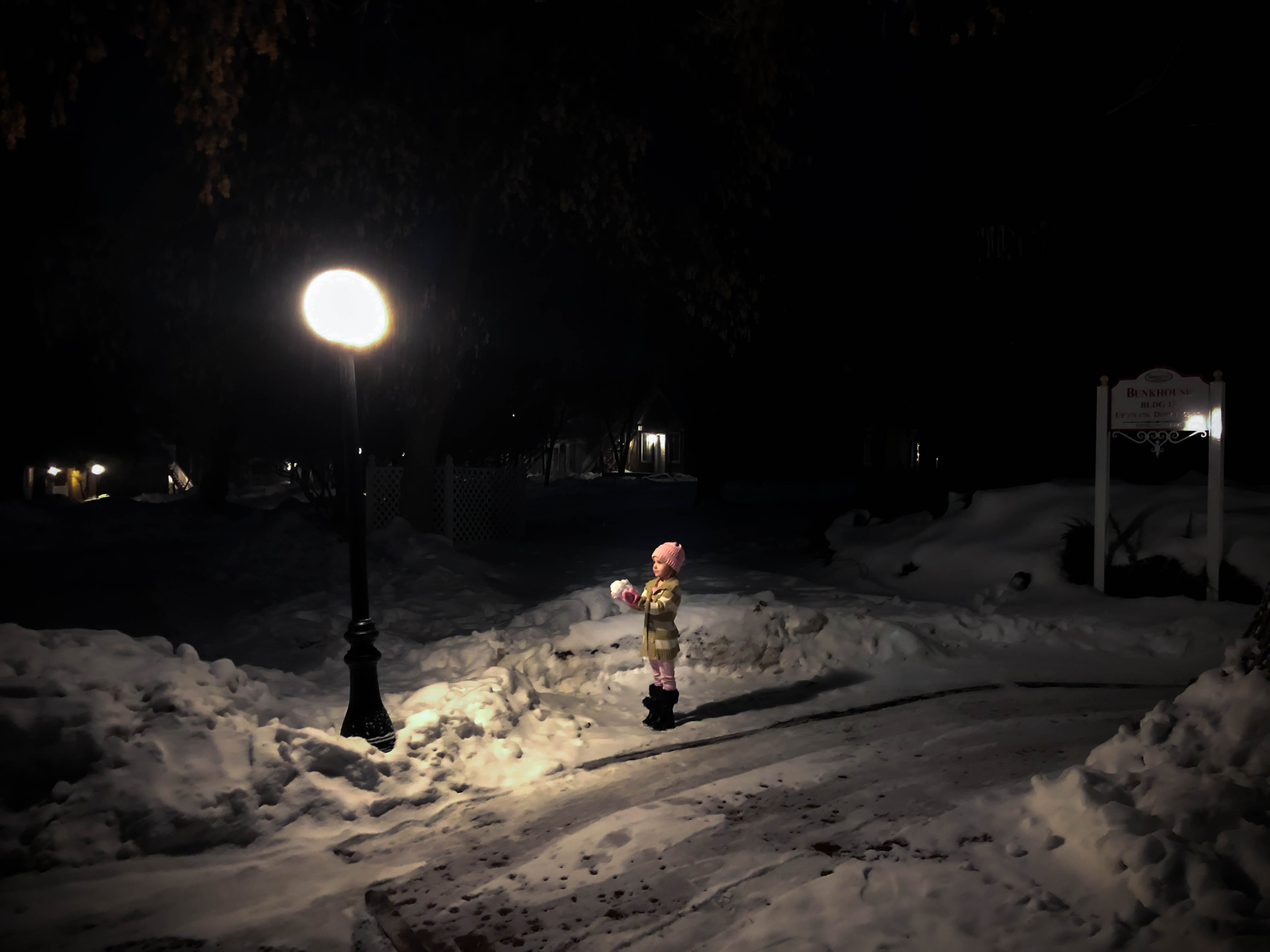 When we pulled up to the Homestead Resort in Midway, I just knew our trip was going to be magical- and it was, every single minute of it! I stepped out of the car into the middle of the most adorable cozy resort and couldn't wait to explore everything. I immediately felt the crisp mountain air and heard the crunch of fresh snow as I walked with my family to our front door. I might have been as excited as a kid on Christmas seeing how beautiful the grounds of the resort were covered in snow.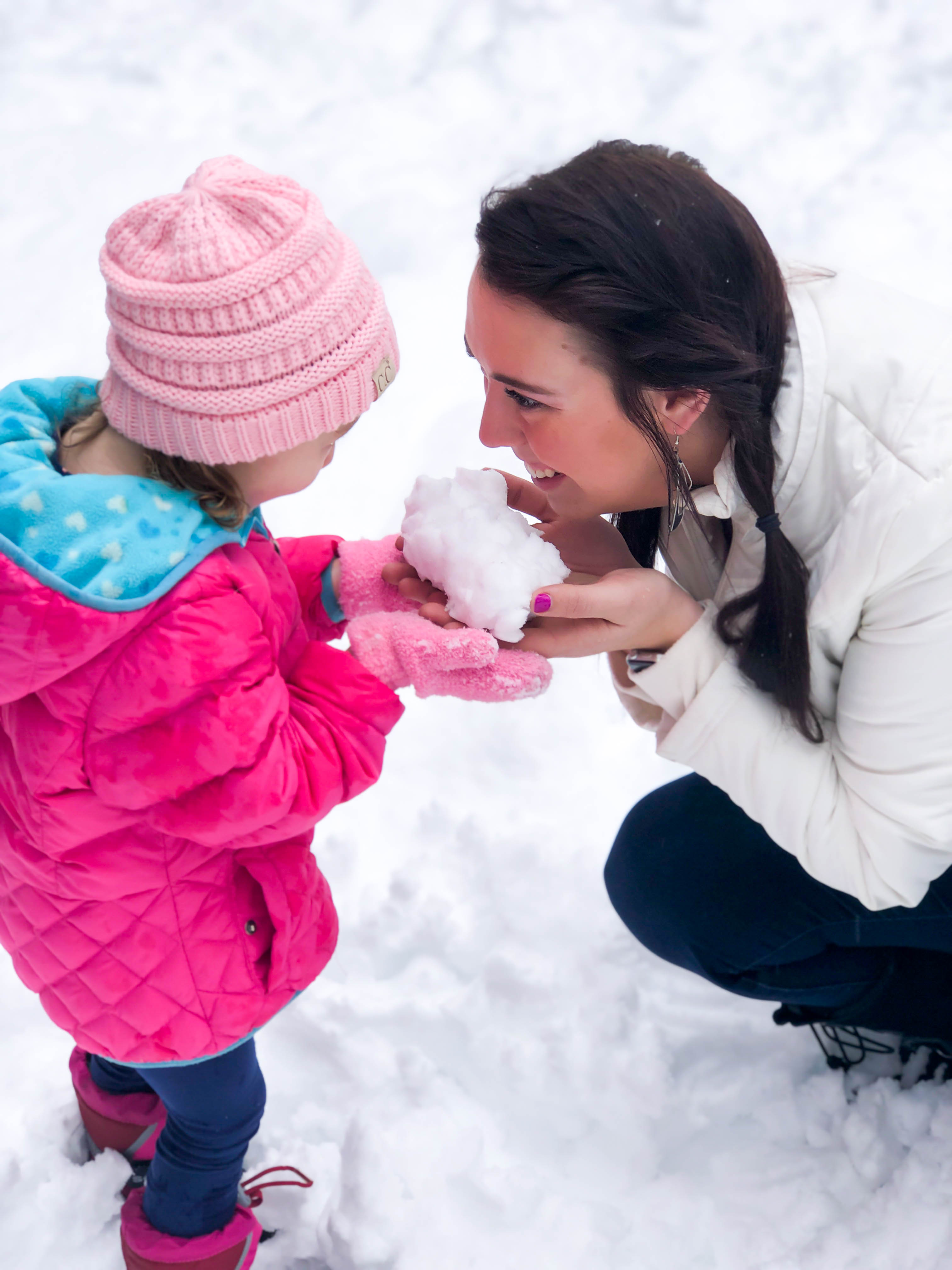 Now, I have to explain what snow means at our house. As we were driving to Midway my daughter saw some snow and was beyond excited to touch it. I told her she had to wait until we got to Midway and then she fell asleep. When she woke up we were driving through a stretch of no snow and she could only see it in the distance up in mountains. The tears started flowing and she told me that I needed to turn the sun off because it was taking all her snow away. I had a devastated little girl, who just like her mom, wanted to play in the snow. I promised her that when we got to the Homestead Resort, there would be snow.
When we arrived, my daughter looked around as we walked to the room and said, "Mama! I love my snow house!" and she really did. I am still being asked daily when we are going back to the "snow house".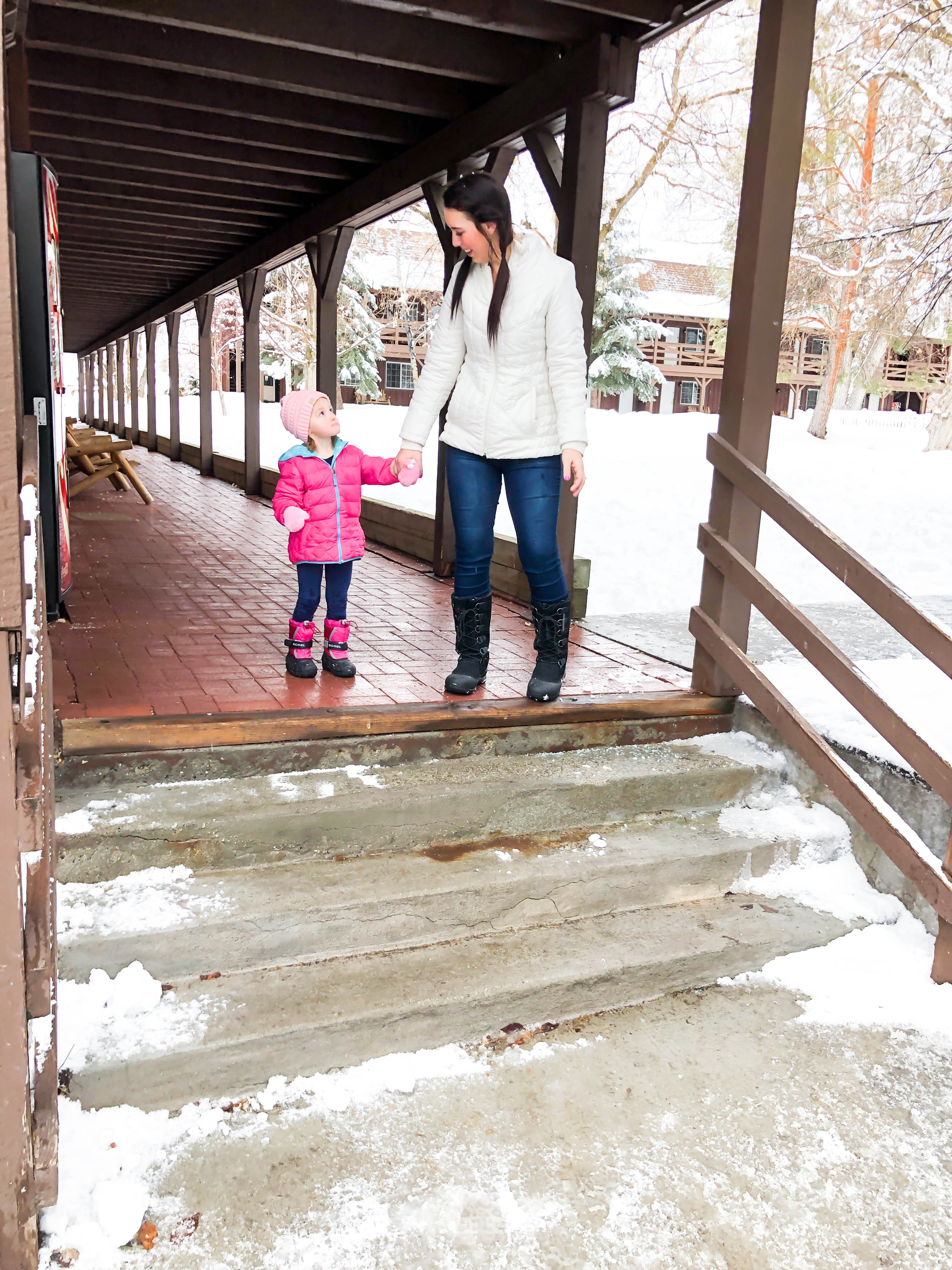 We checked in and the lady at the front desk was darling and so incredibly helpful! I have nothing but compliments for all of their staff and the kindness they showed us while we were there. They really went above and beyond on everything during our stay.
The excitement of finding our bunkhouse was a lot of fun as we walked around the grounds. When we found it I fell in love, and let me tell you why.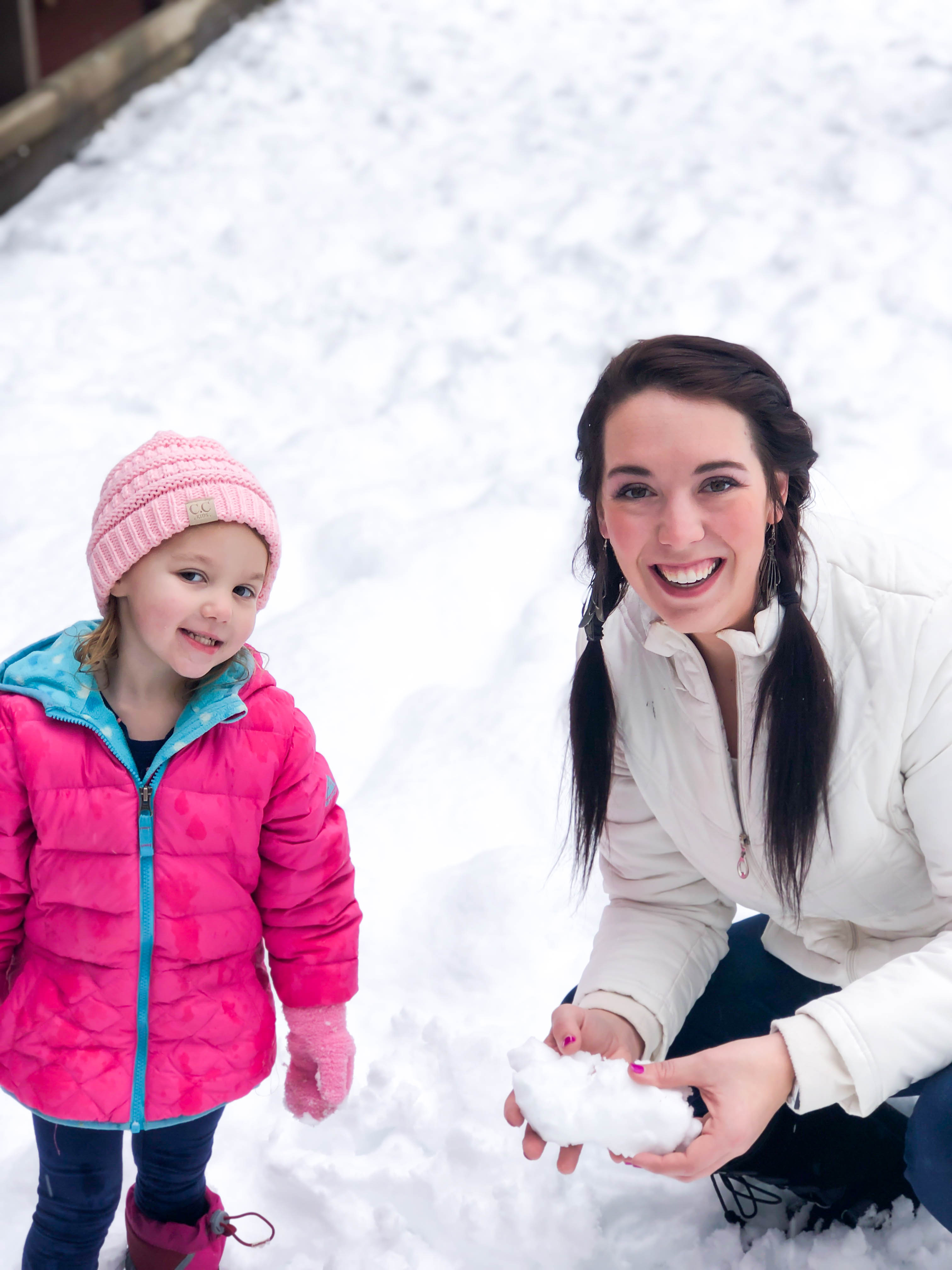 The bunkhouse we chose had two queen beds and an adorable little room off to the side with bunk beds (or bonken beds as my daughter says) for my kiddos. They were thrilled by their special room and were all over unpacking onto their beds within minutes. I took a step outside, and that is the moment I fell in love. We had a balcony off the back of the house that overlooked the most beautiful snowy scene and I couldn't even wait to see it at night!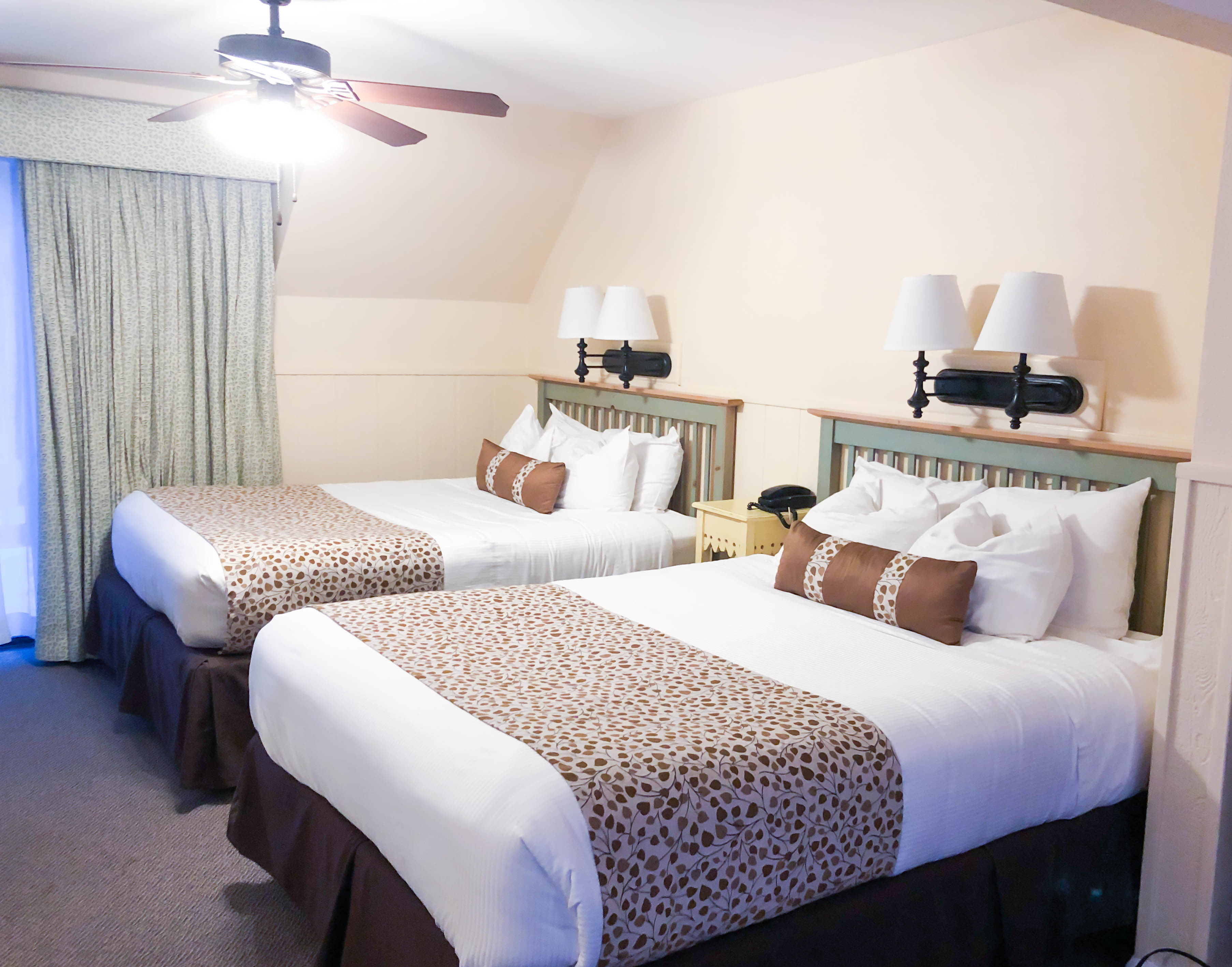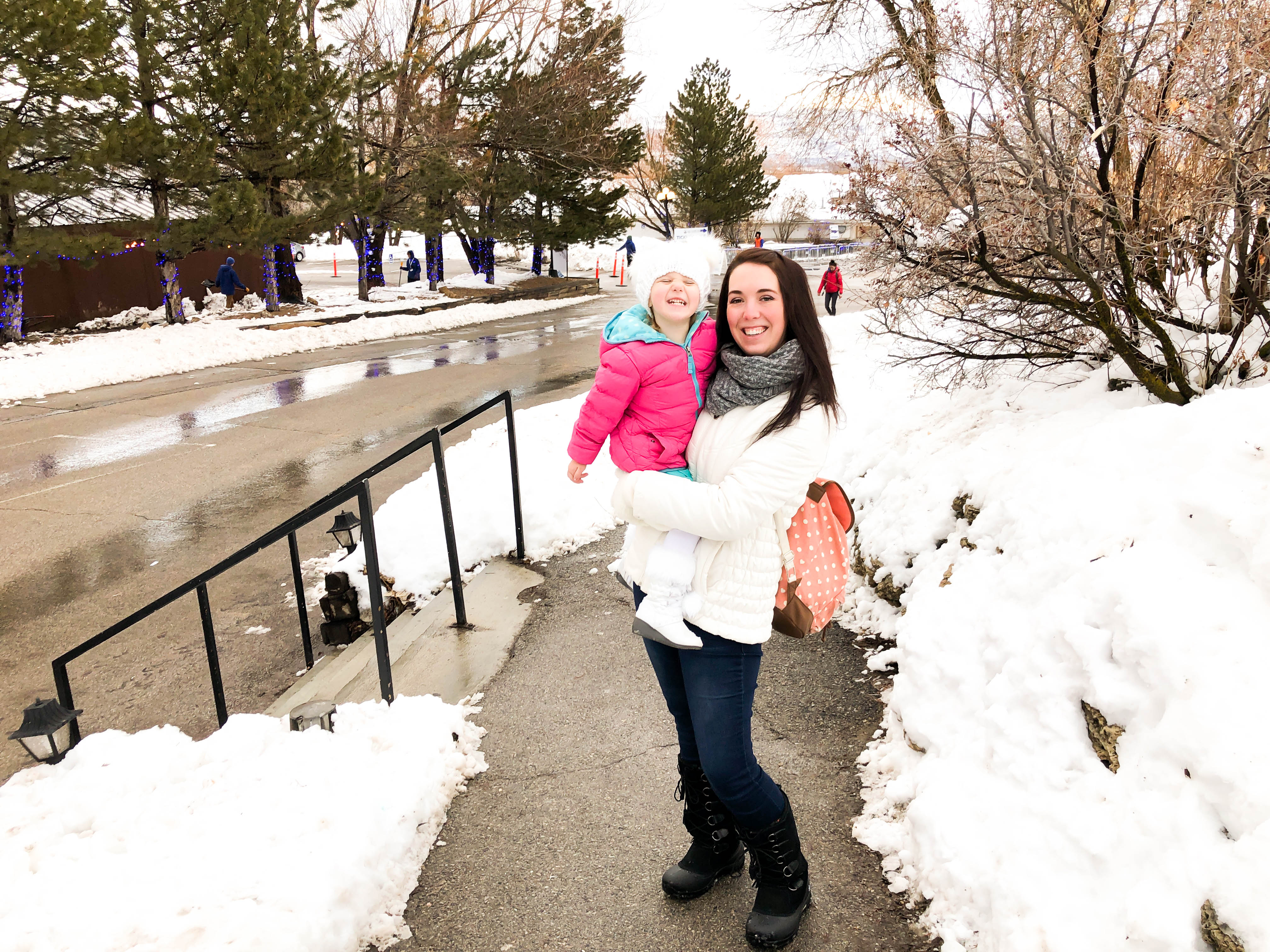 It was the most peaceful and quiet night. We were so comfortable with an adjustable temperature in our rooms and comfy beds to sleep in. The room also had a large closet, double sink counter outside the bathroom, and seating near the front door. We had plenty of room for all our stuff to be hung and put away into drawers.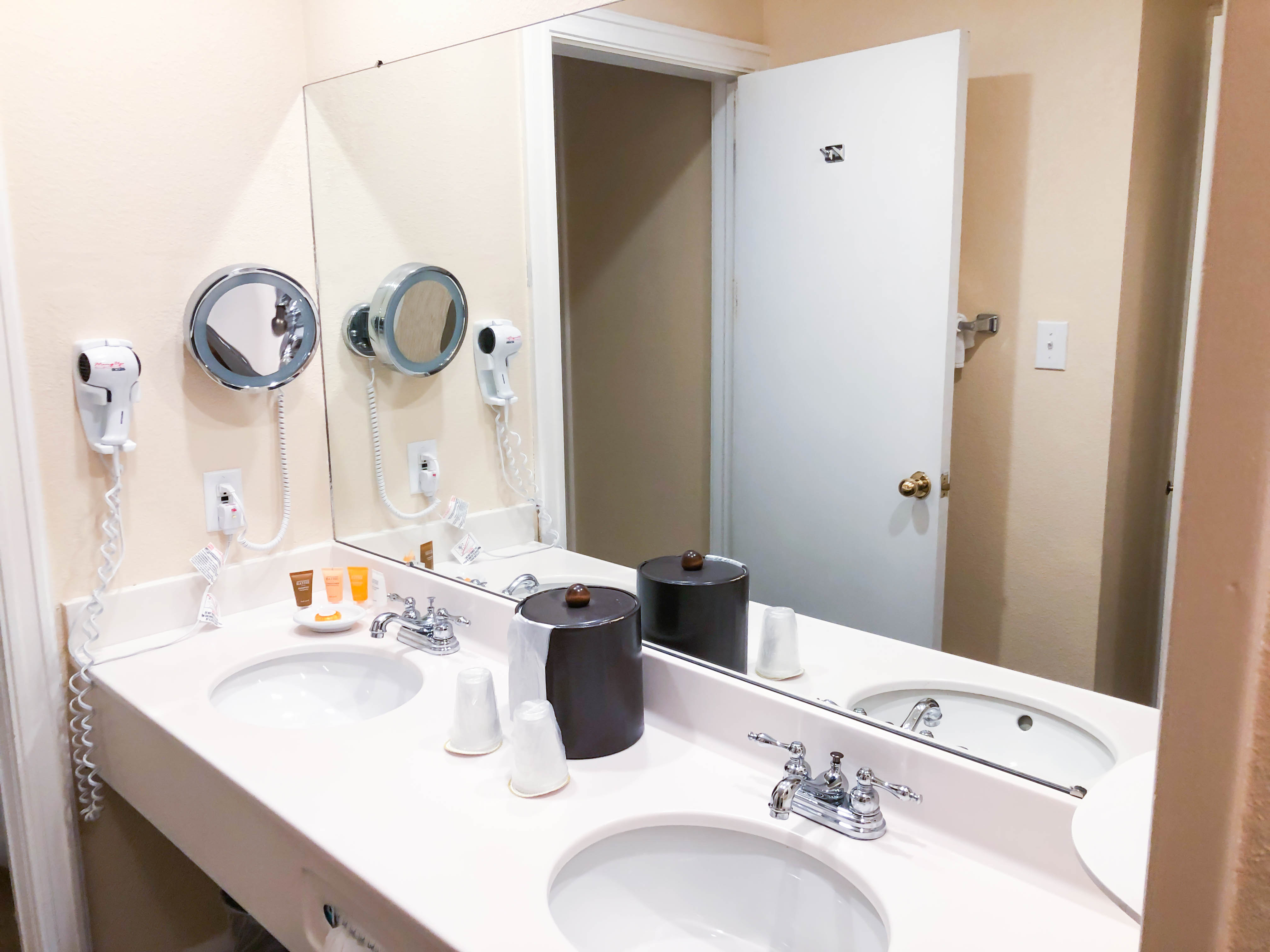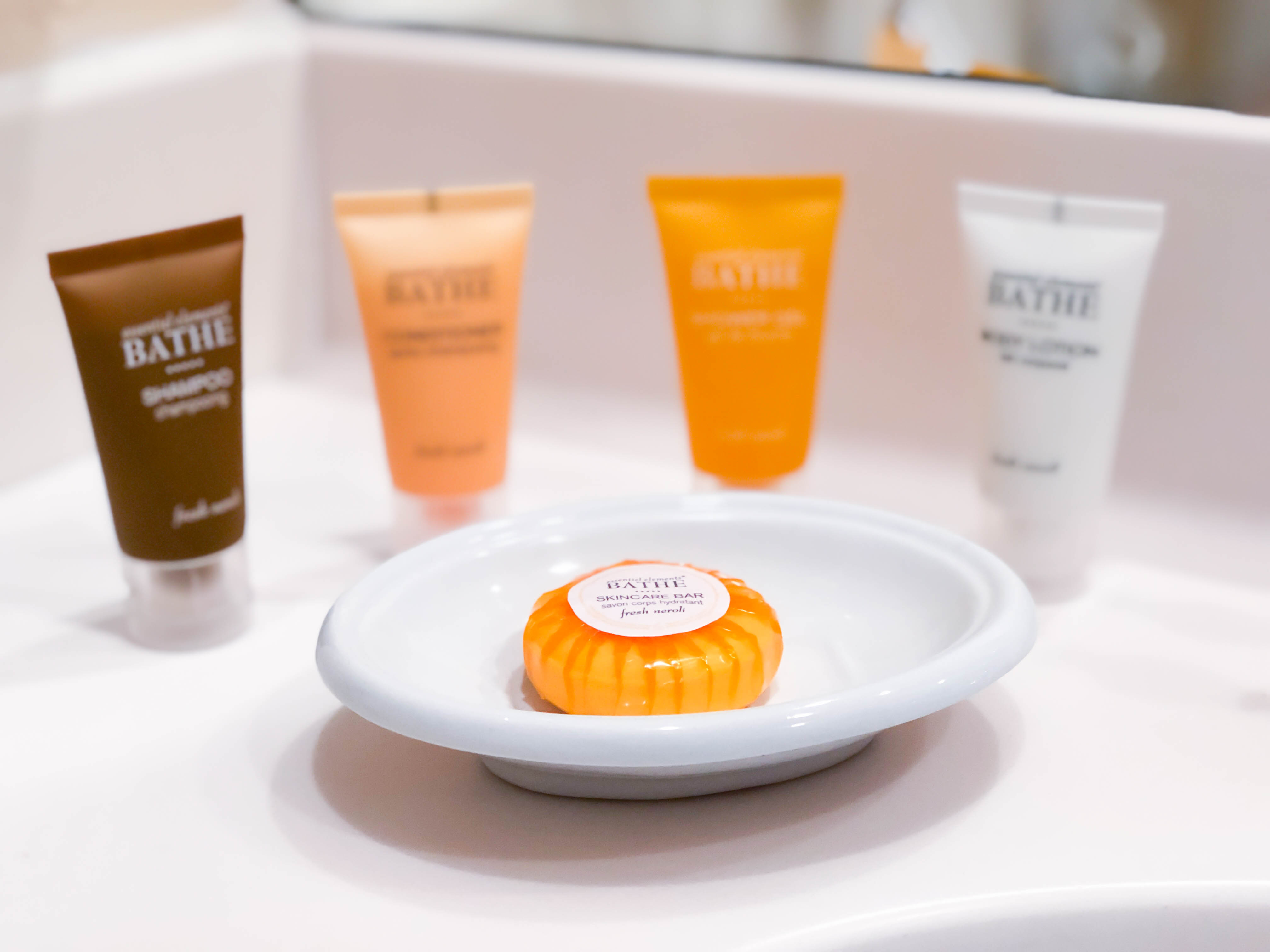 After my kiddos were in bed I wrapped up in my blanket and went outside to just breathe in the fresh air and stand with the snow lightly falling on my head. It was seriously perfection.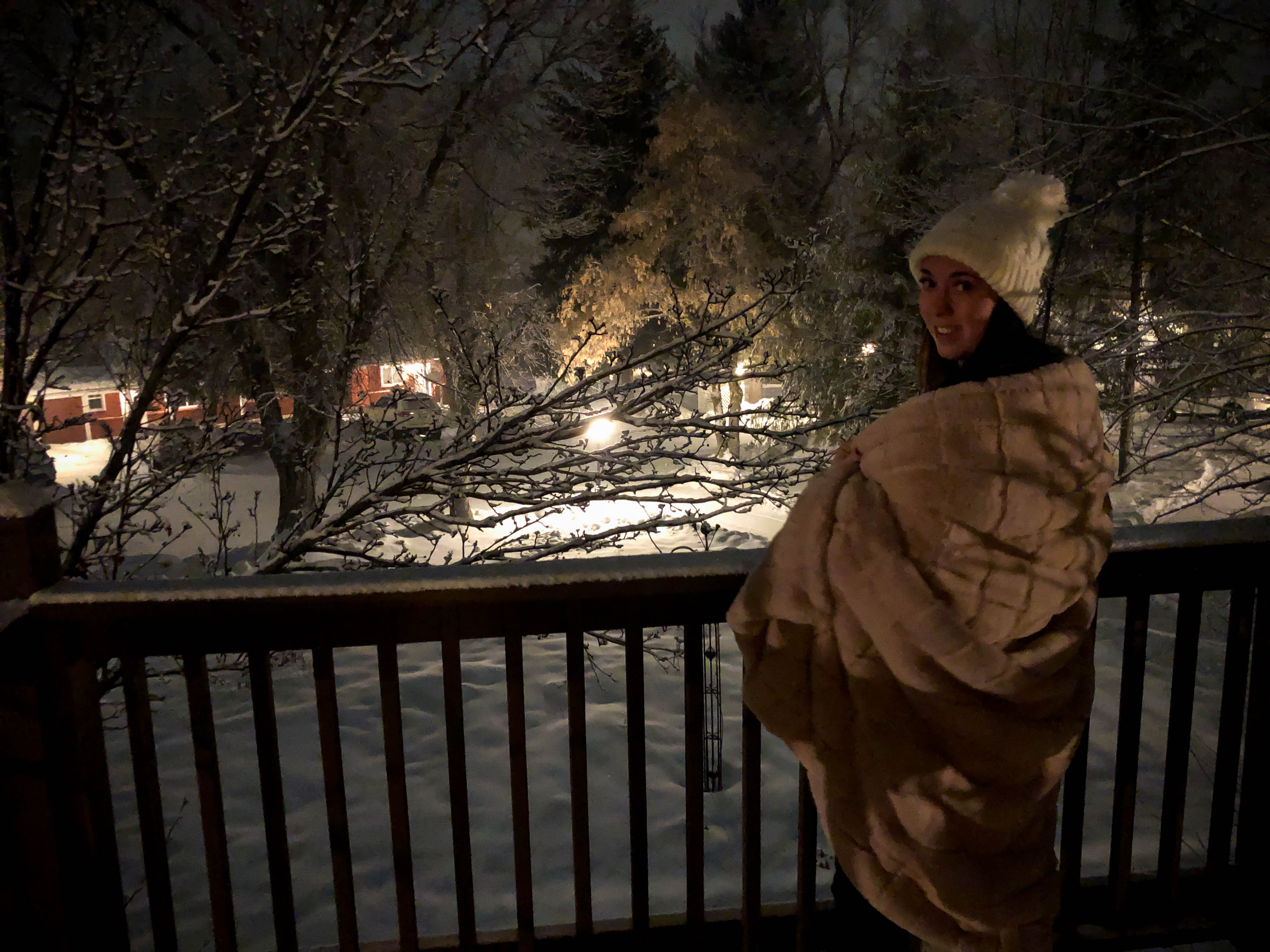 For Breakfast we decided to stay at the resort and ate at Fanny's, and let me tell you, they really out did themselves. The waitress was running from the start when my daughter climbed down and walked over to her to place her order. Apparently she understands how ordering food works, but didn't want my husband and I to have any time to look at the menu.
The waitress was so kind and played along with her. She was super attentive and on a scale of 1-5 she was a 10. My kids loved her and she was so personable telling us all about the resort and local things to do. She even brought us bread to feed the fish after we finished eating, which my kids loved.
The food though. It was even better than I could have imagined! I ordered a bread pudding french toast and was in heaven! Every single thing they brought us looked and tasted like it was made for a queen- and well, we enjoyed every last bite! Not only that, but the dishes and table settings were darling!
It was such a fun and fancy meal and my daughter, a huge Fancy Nancy fan, said the food was de-licious and that we should have fancy food every day. Put Fanny's at the top of your list for Breakfast!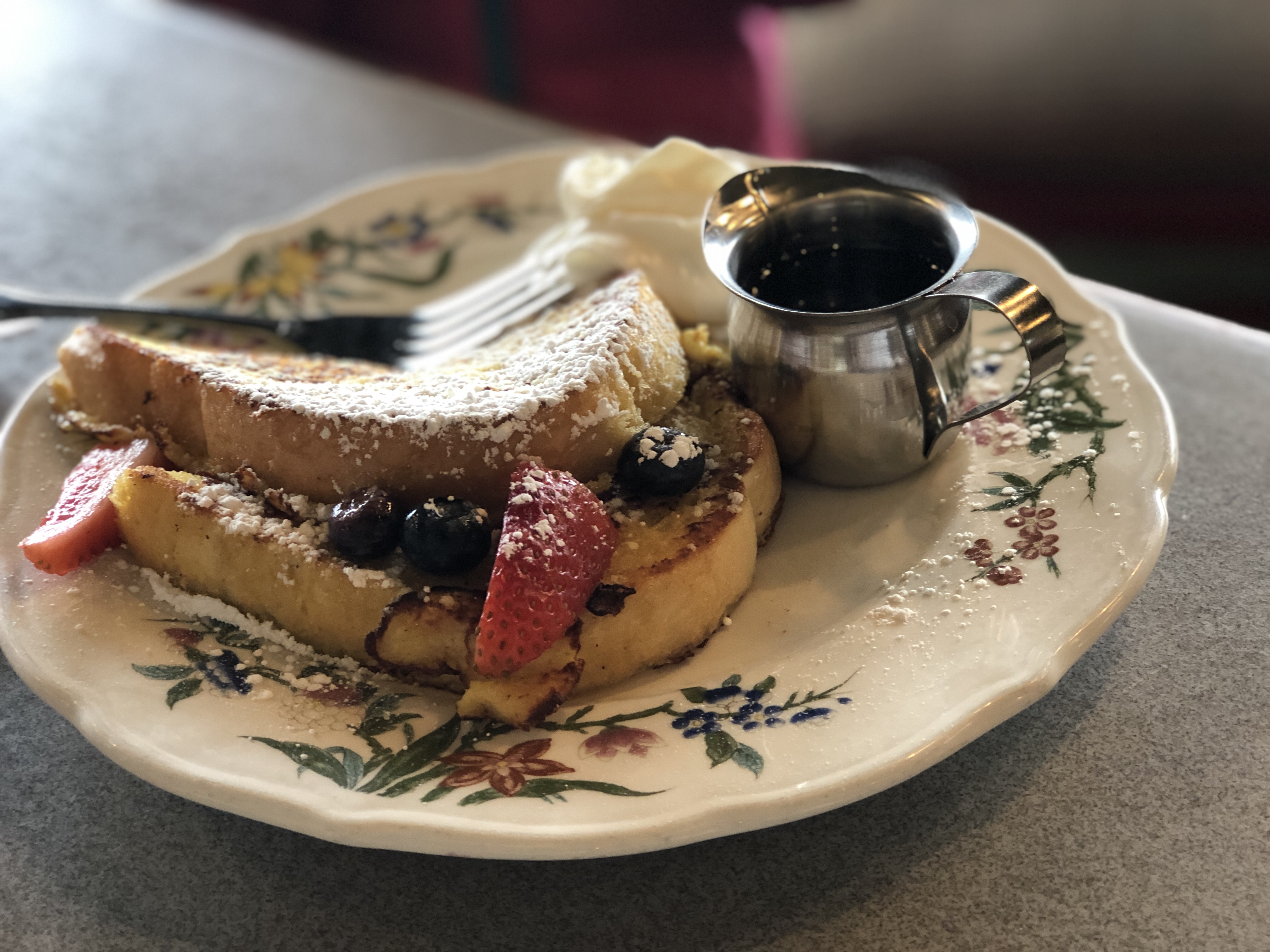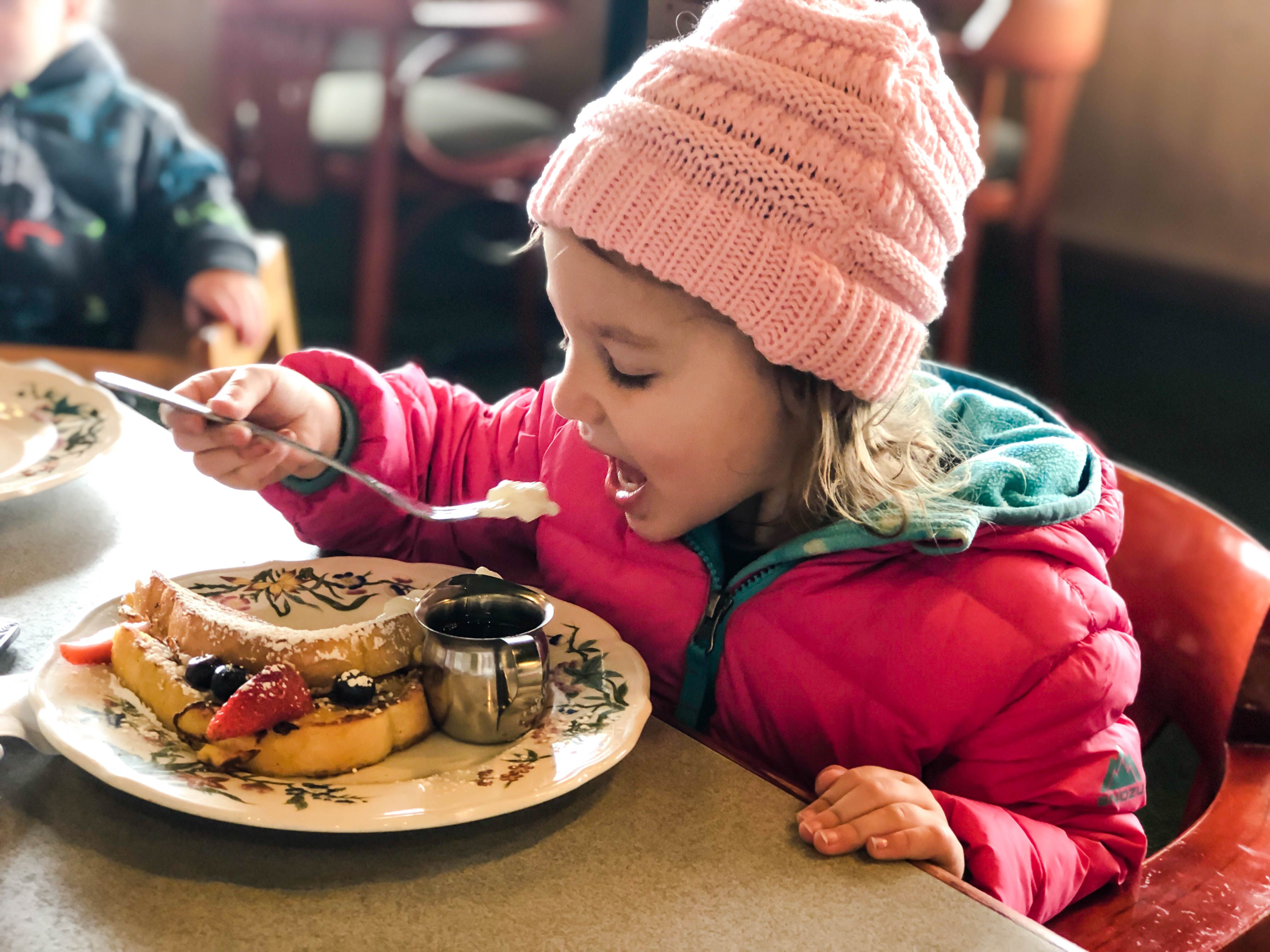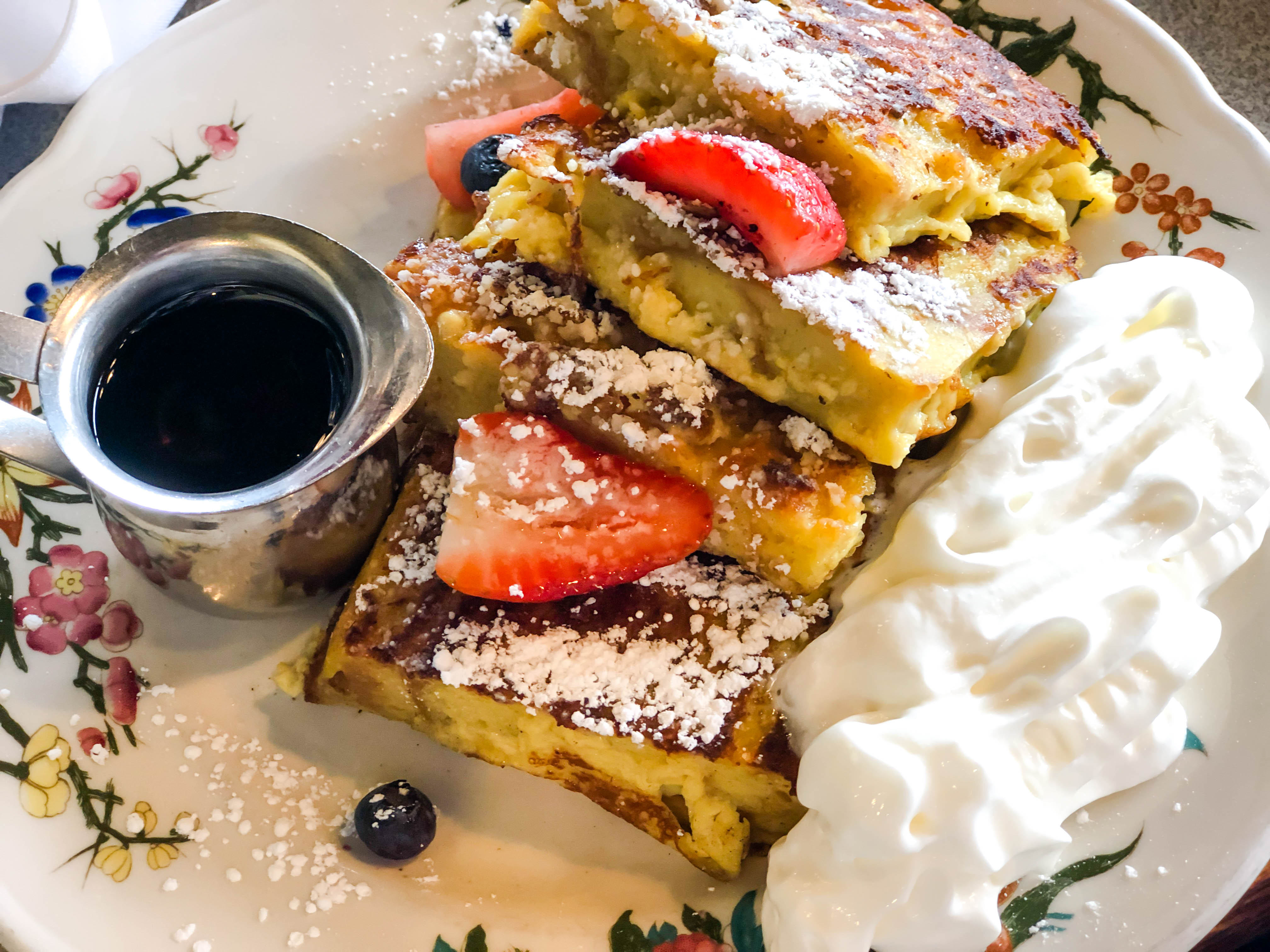 ​

Fanny's Grill is open for Breakfast from 7am to 11:30 am and they also serve lunch from 11:30-2pm. Also located at the Homestead is Simon's Restaurant which is open for Dinner from 5-9 pm.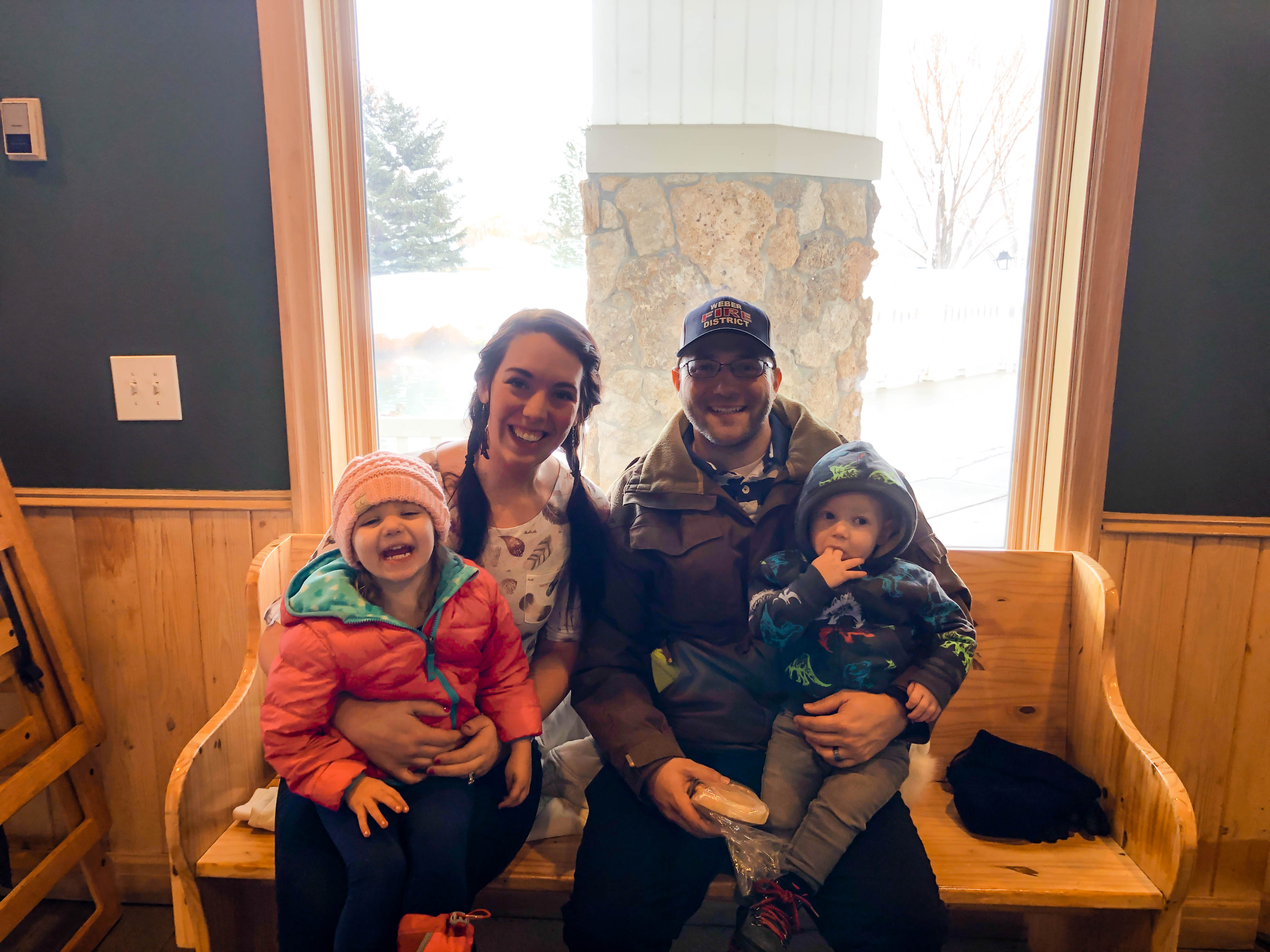 Earlier I was telling you how the waitress brought us bread to feed the fish and yes, we fed the fish! They had these fun bright colored fish outside in a pond that came right up where the kids could see them, even in the middle of winter. The kids loved throwing the bread to them. We ended up spending a good amount of time just walking around the grounds and playing in the snow outside our "Snow House". My daughter still tells people about our snow house and how much she misses it.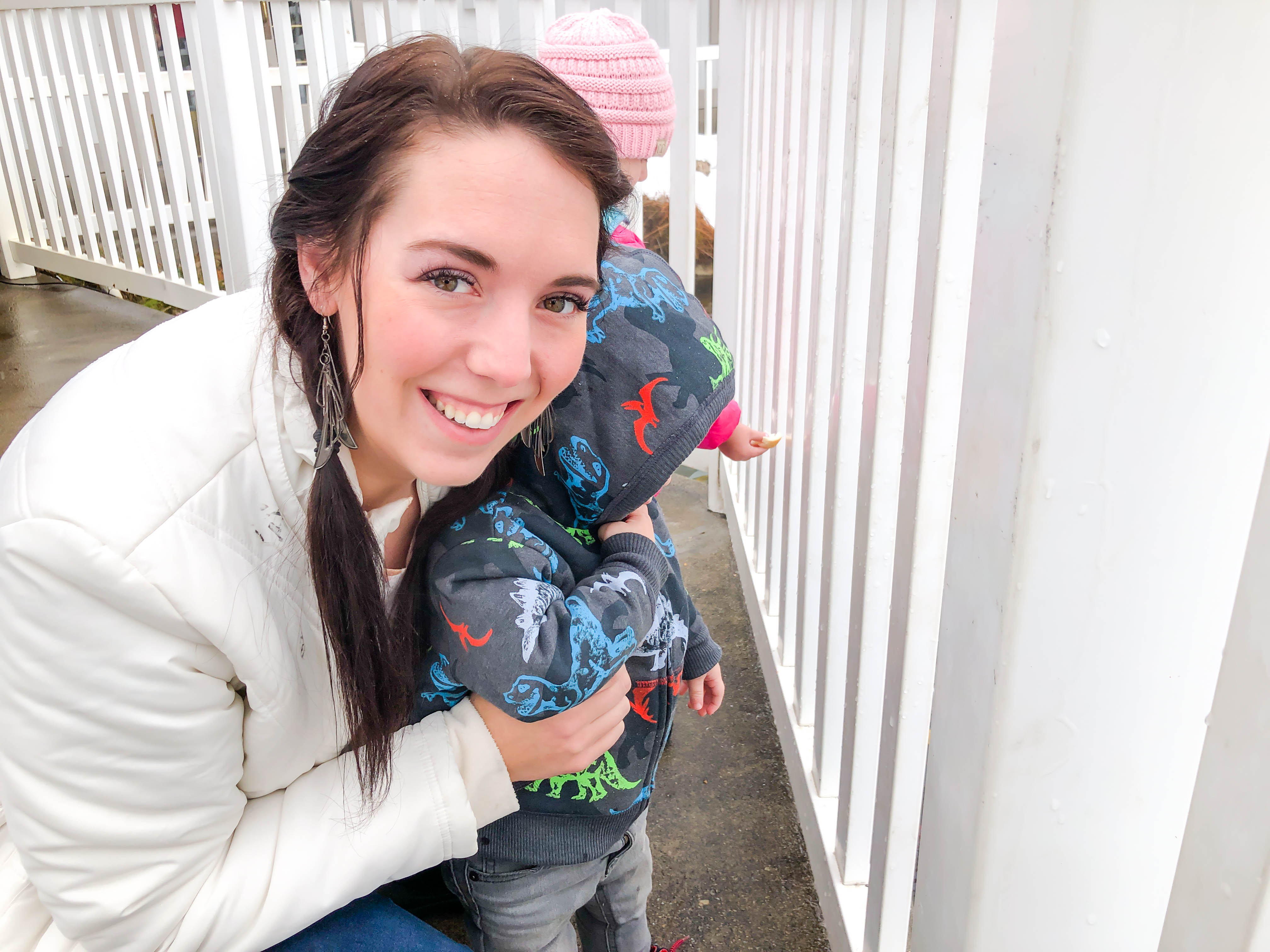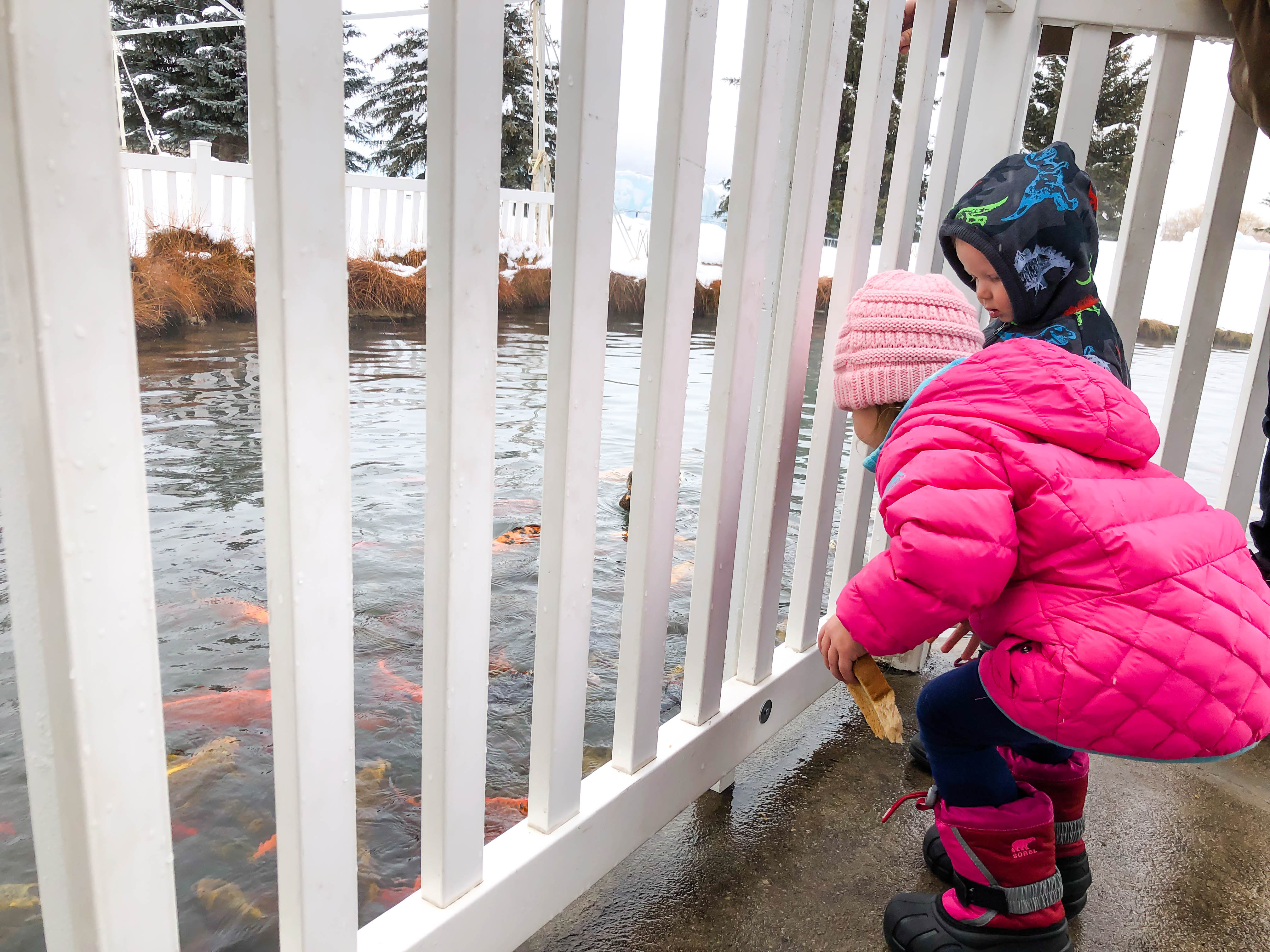 Now, I have to tell you about two amazing adventures we went on while we were there. My kids are always asking what "fun stuff" we are going to do or what our next "adventure" will be. The Homestead Resort helped us create some amazing adventures starting with snorkeling and swimming in the Crater.
We walked around this huge snow covered hill and walked inside to a warm cave where we swam in 90 degree water. It was so relaxing and so much fun that my kids didn't want to leave. I couldn't believe that just feet away there was snow outside.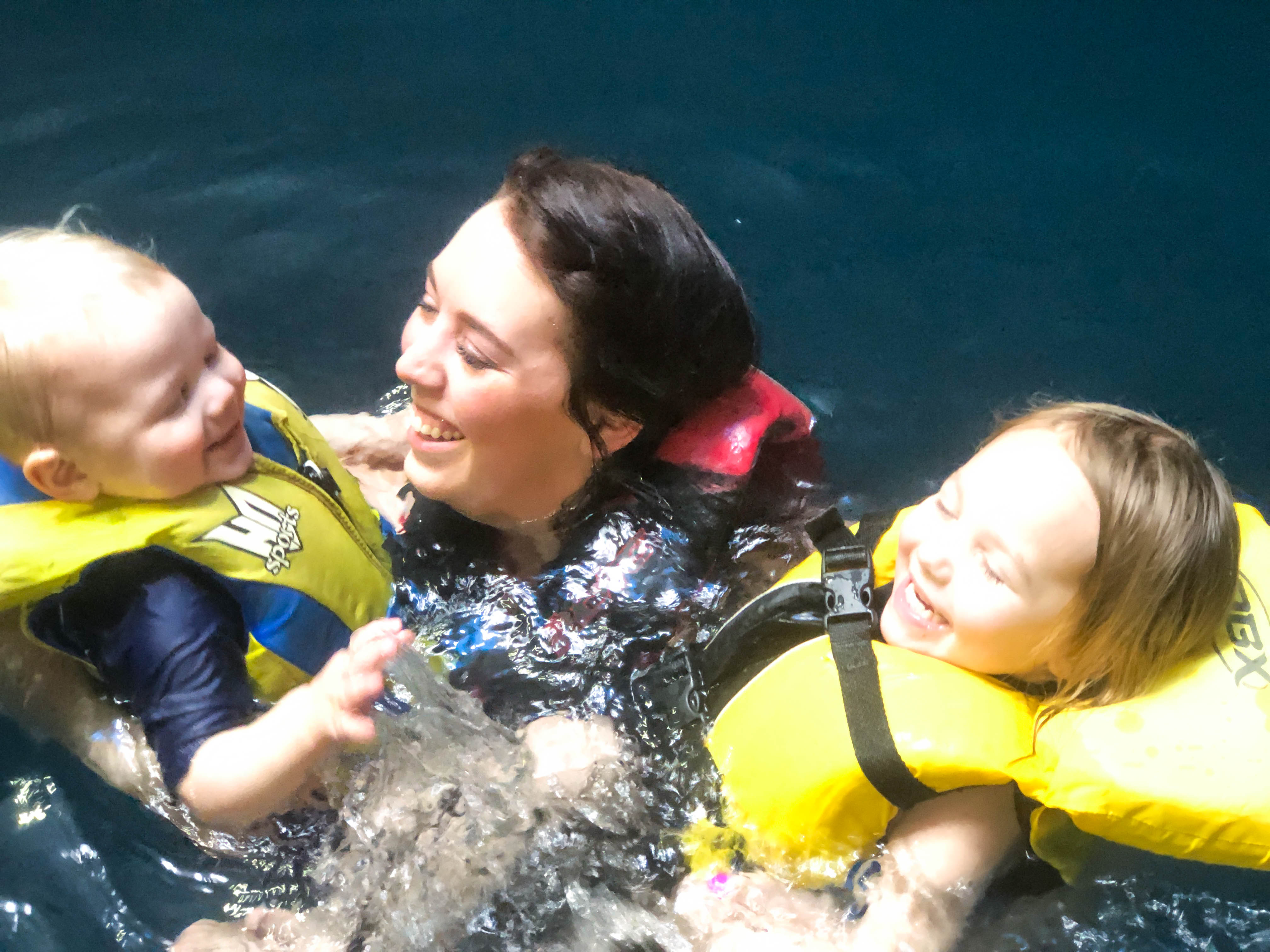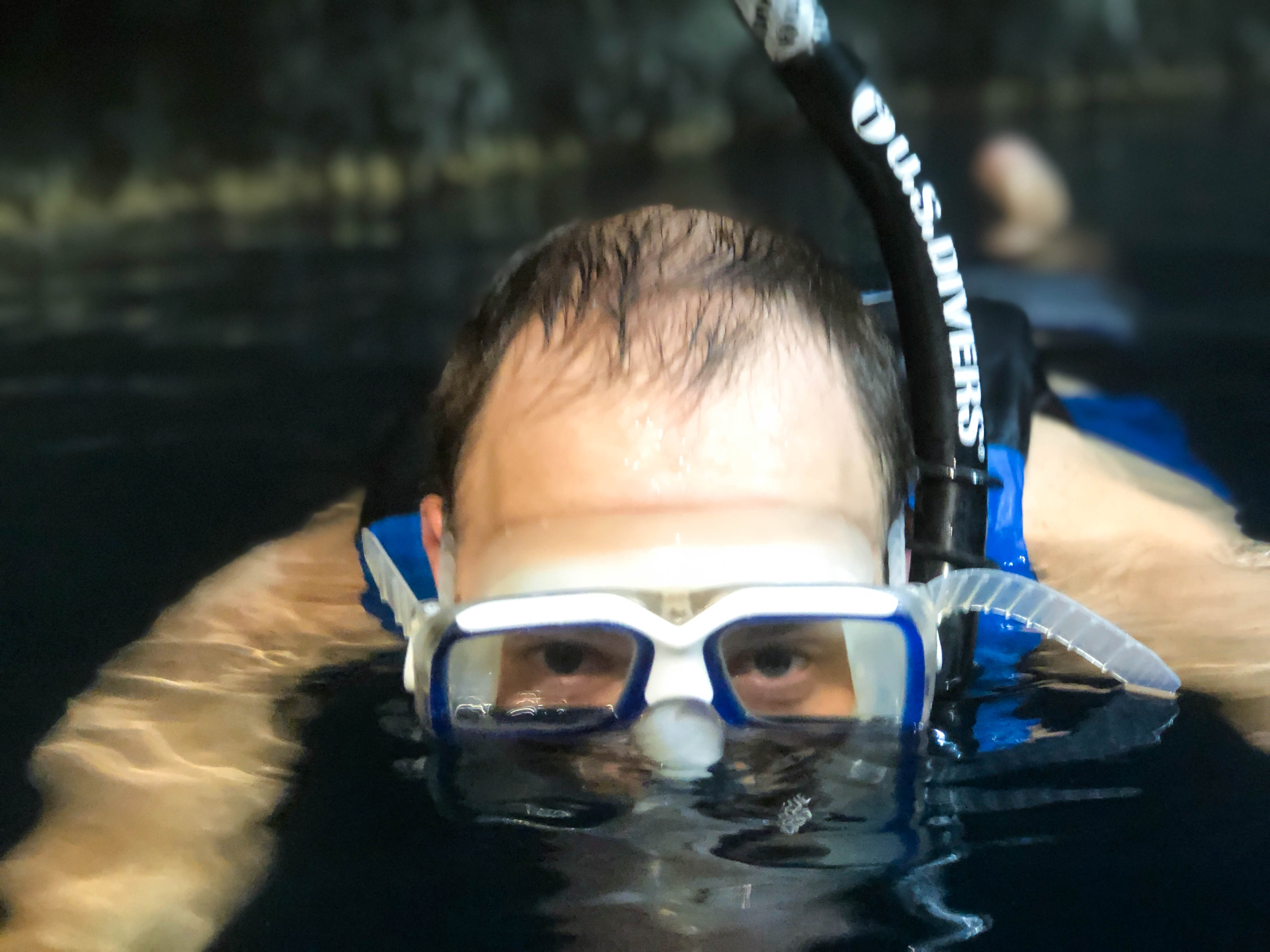 The Crater is a 55 foot high "calcite" dome that sits on the Homestead property. I'm not kidding, we literally walked over to it from our house. The tunnel from outside in the snow into the actual crater is only 110 feet that leads right up to the water. They offer scuba certification, snorkeling lessons, scuba experiences, therapeutic mineral baths, and even paddle board yoga in the crater.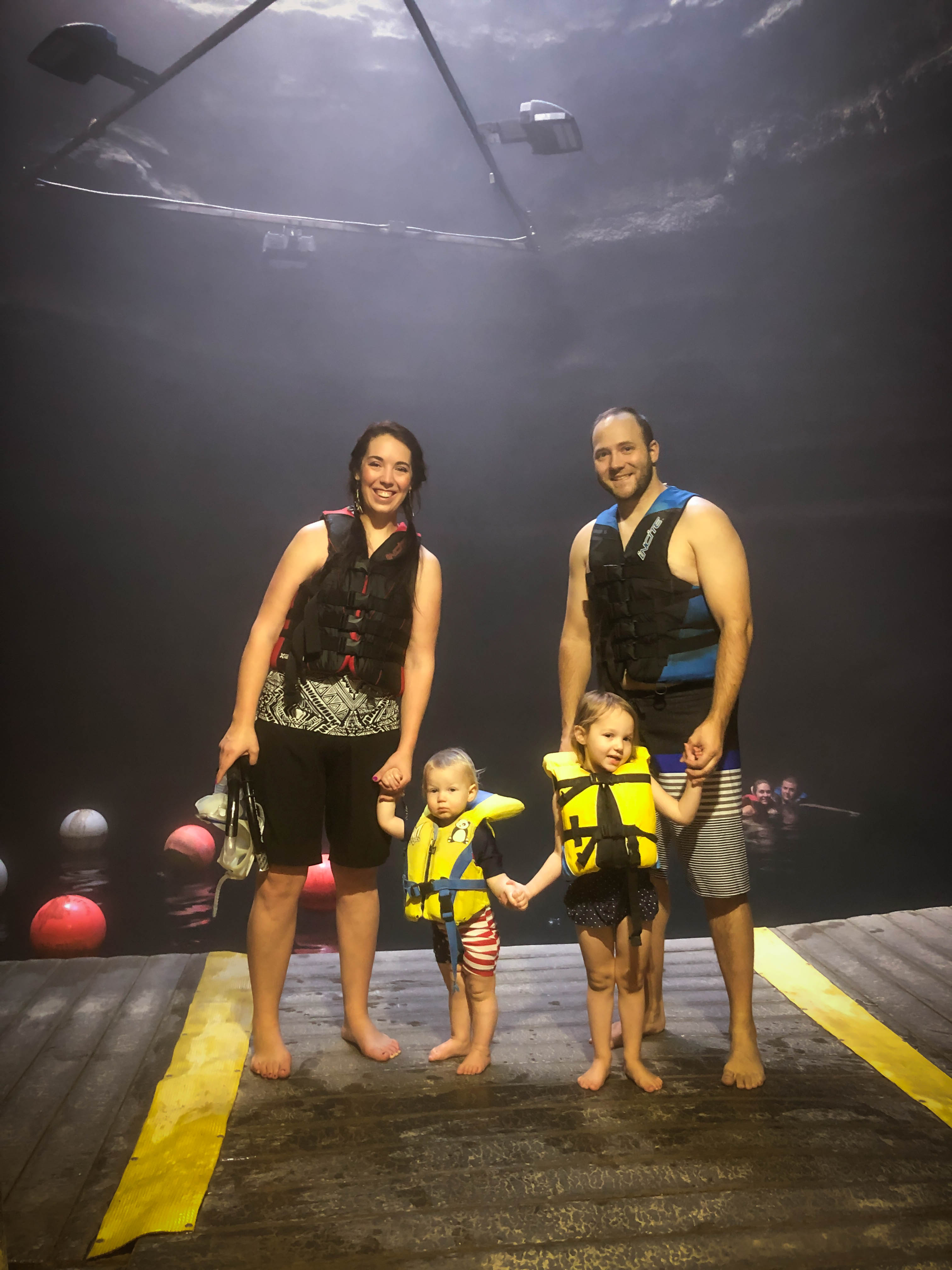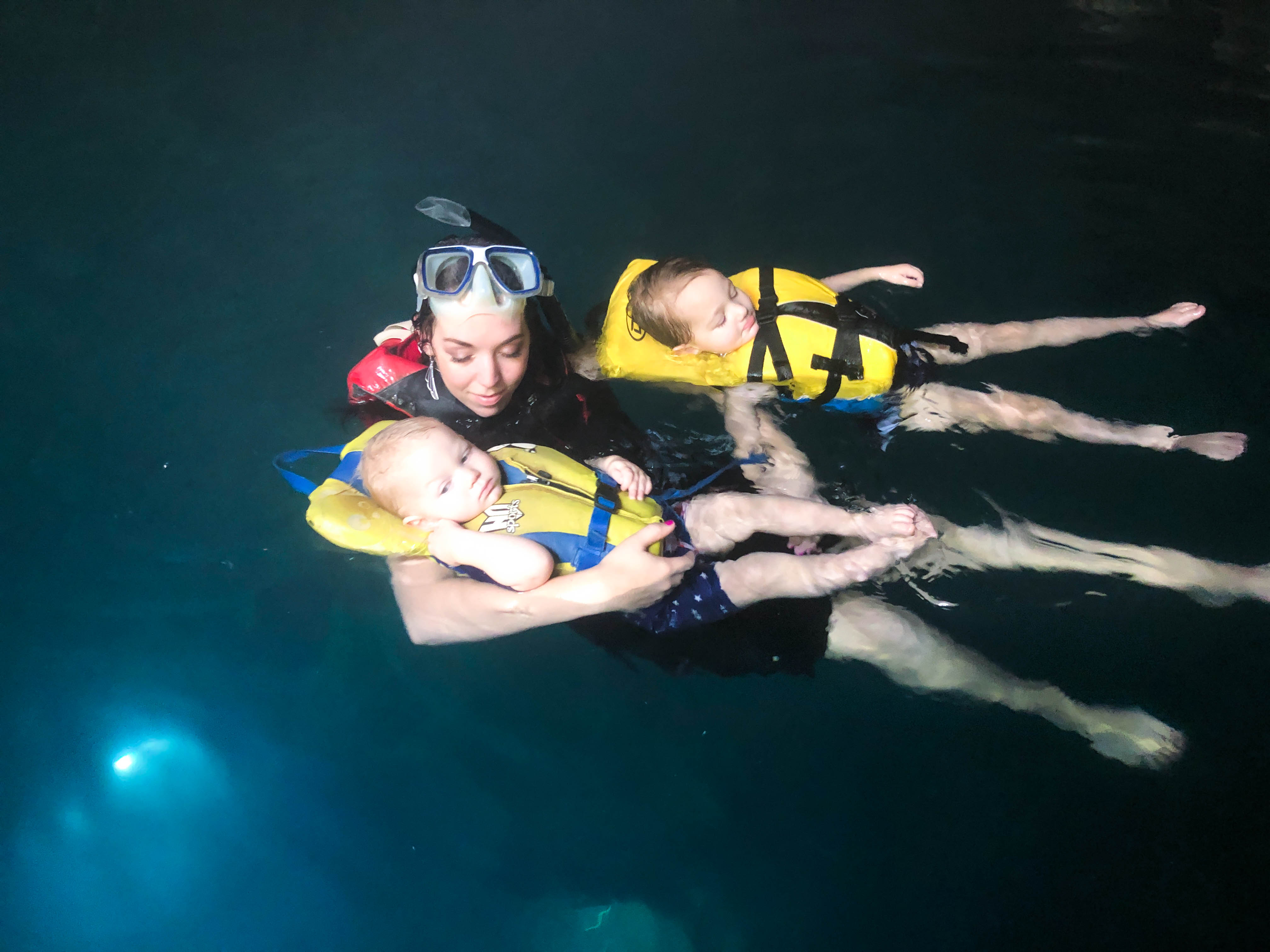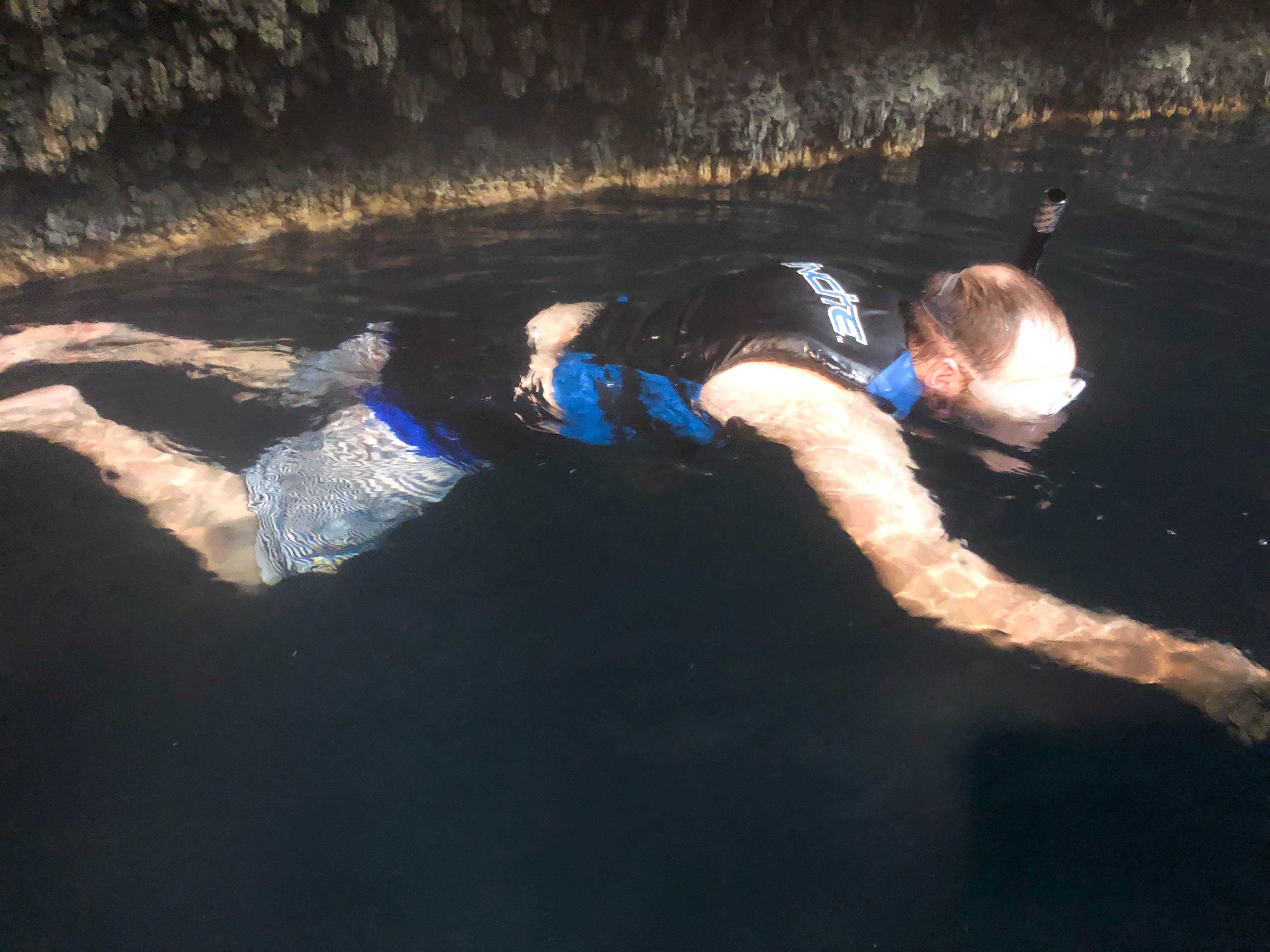 For more information or to book your Crater experience call the activities center: 435.657.3840. The Crater is open Mon-Thurs from Noon-8 PM, Fri-Sat from 10-8 PM, and Sun from 10-6 PM. Reservations for swim or Scuba are required and you need to arrive 15 minutes early to have enough time to change and be ready. They have towels for purchase, and offer complimentary towels for the resort guests. Make sure to follow them on Facebook for even more fun! If you are interested in the Paddleboard yoga find all the information through Park City Yoga Adventures.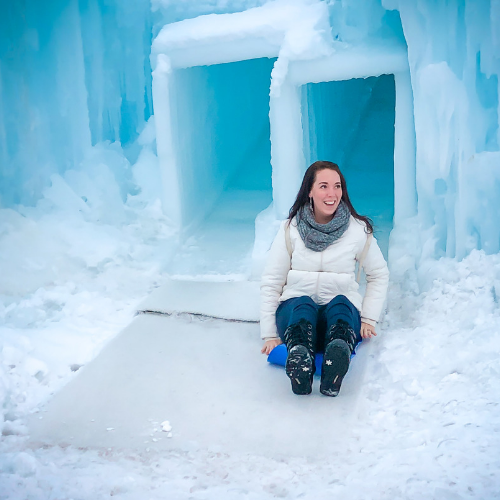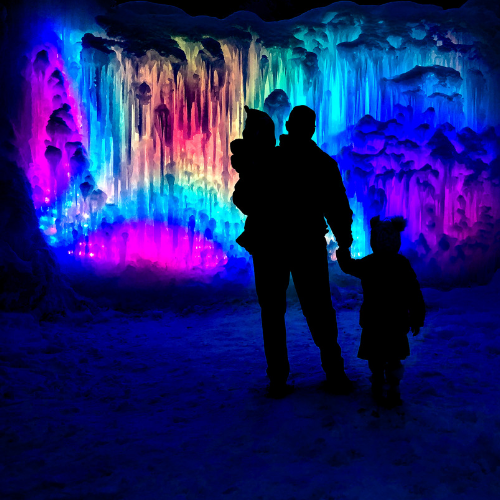 Another one of our big adventures was the Ice Castles which were beyond stunning and a fairy tale come to life. I wrote a whole review of Ice Castles, but thought I would show you a few pictures here just to show you how much we loved them! Make sure you check out our article and all our tips and tricks to visiting them.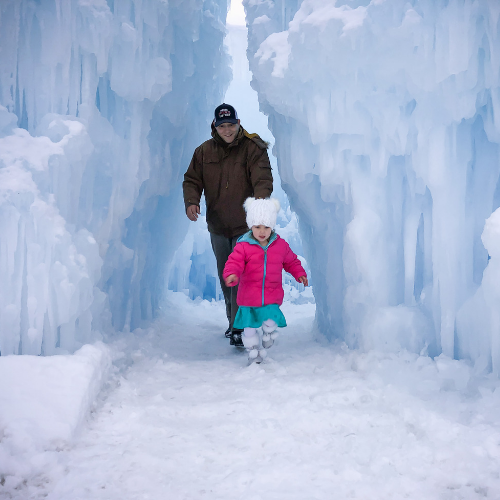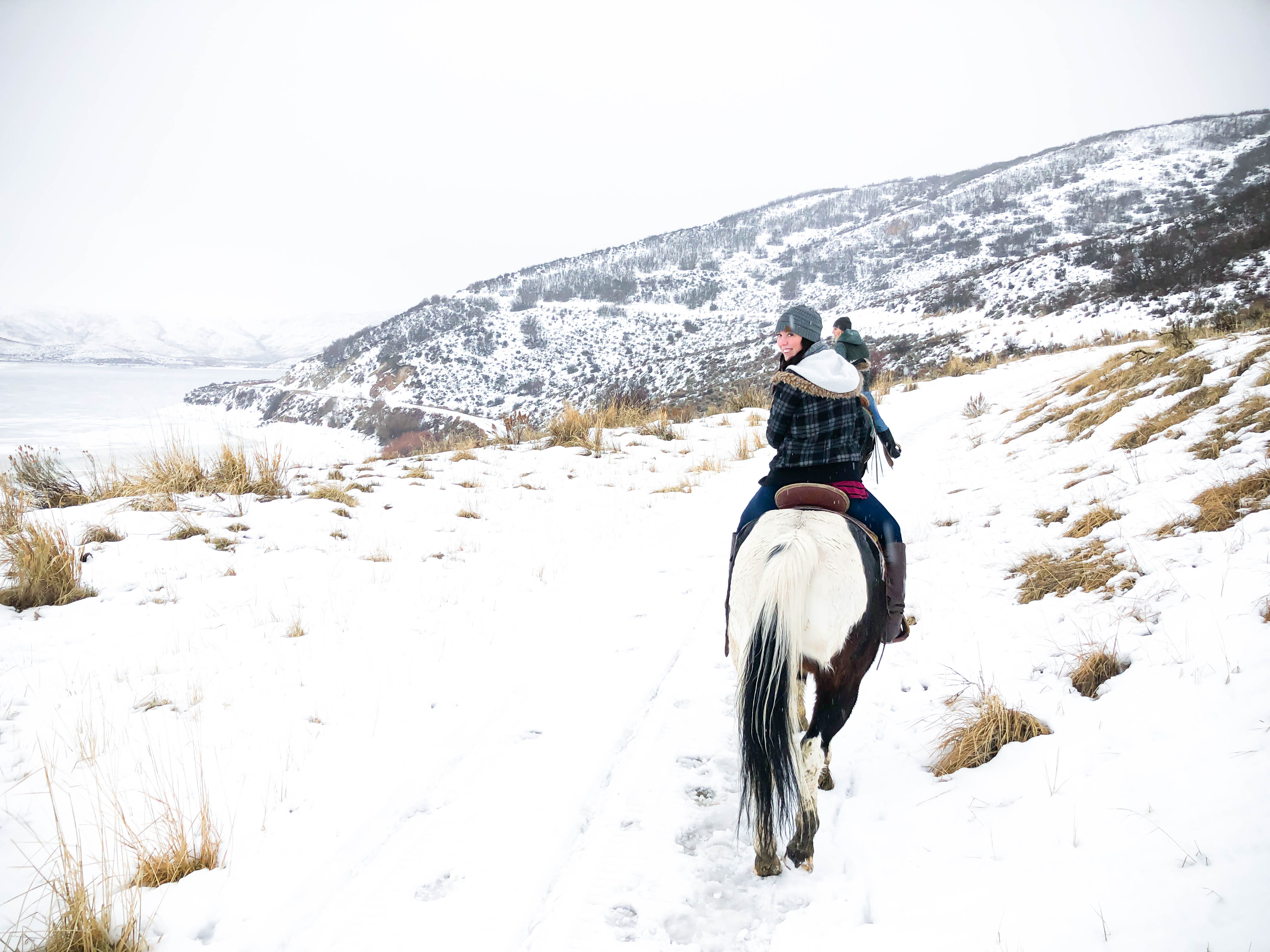 Our fun didn't end there. Midway has so much more to offer. If you are looking for fun activities to do with your family during your stay make sure and read about our adventures horse back riding in the snow with Rocky Mountain Outfitters, which was a dream! We had the most magical two hour ride up the mountain in the lightly falling snow that made me pinch myself to believe it was real!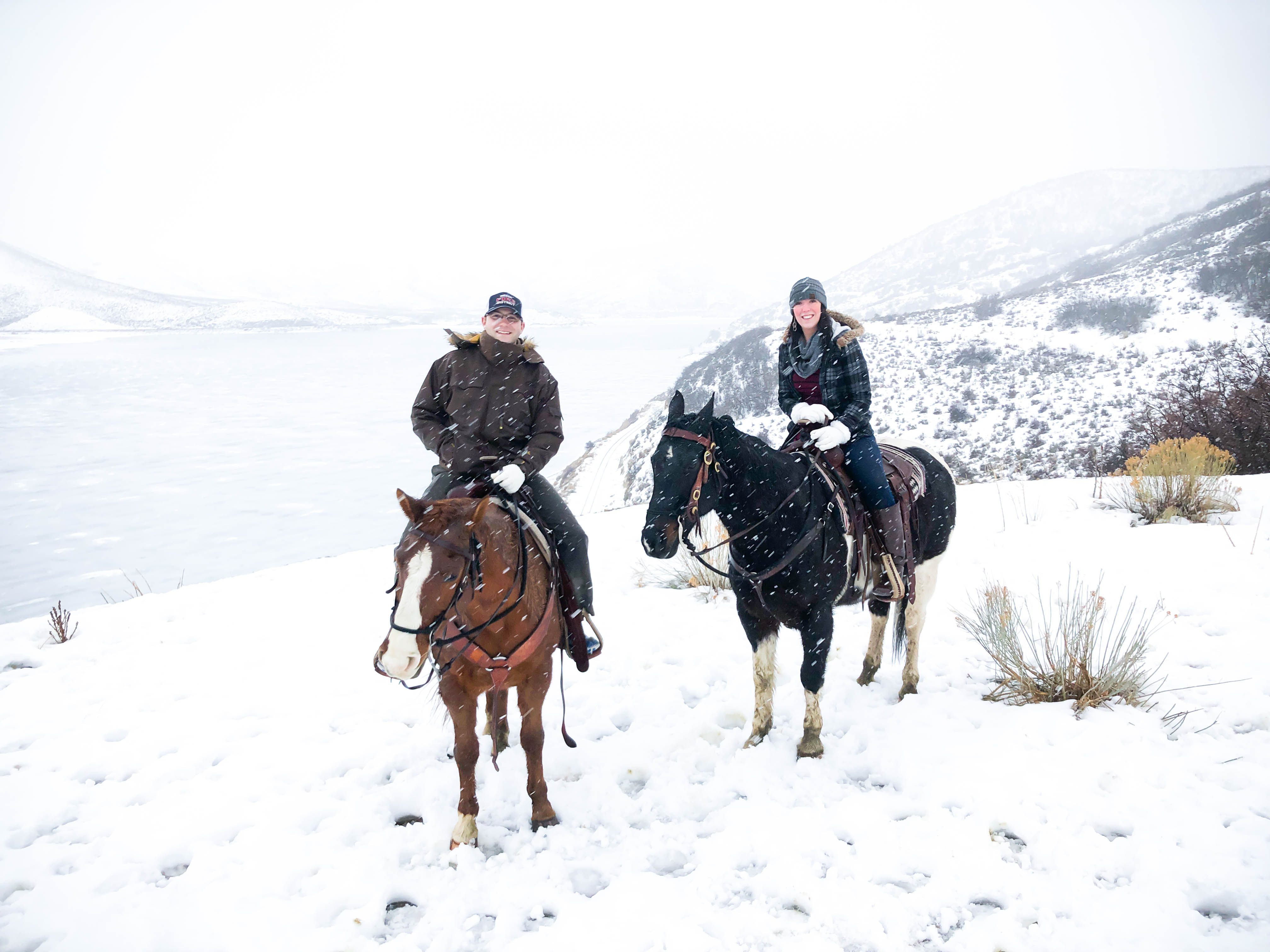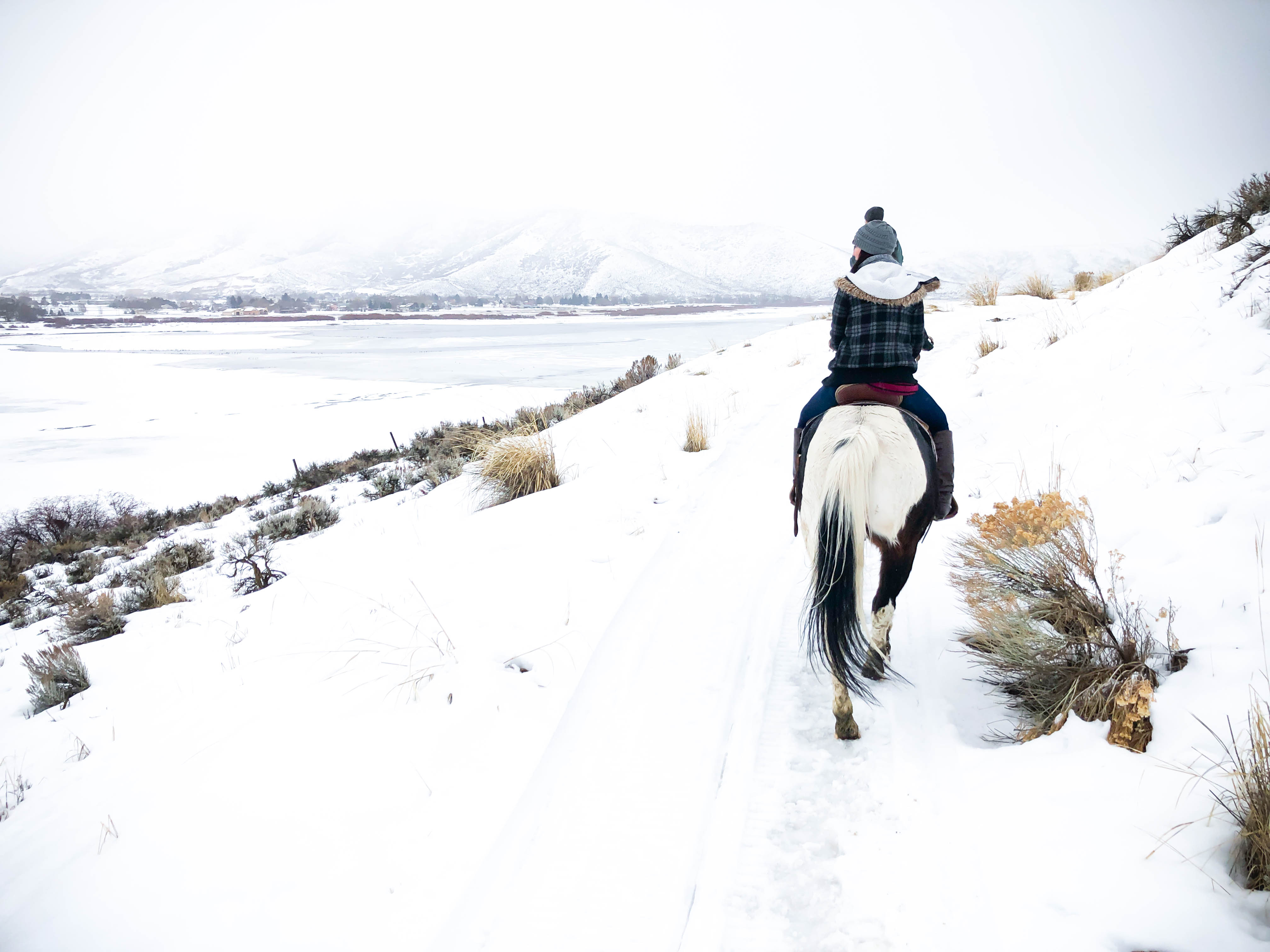 Make sure while you are visiting you check out the Homestead Gift Shop and Crater Springs Golf Shop! We found lots of little treasures to bring home as souvenirs! Guests of the Homestead receive 10% off all purchase in the Gift Shop on all items excluding fudge. That being said, they will give you a free sample of the fudge when you stop by, and it is SO worth the stop! The Homestead Resort also has an indoor pool, activity center, tennis courts, a gazebo, guest laundries, and a children's play area. It is the perfect place to stay both in the winter and summer. I will most definitely be visiting this Summer!
For more information or to make a reservation, check out the Homestead Resort Website or call the front desk 435.654.1102