Every year the day after Thanksgiving I wrap up 25 of my favorite children's books for my kids to open and read every day! Every year I also buy a new book to add to our collection, it might be one of the things I look forward to buying the most during the holidays. This year's book kind of fell into my lap, and I couldn't be more excited about it! (But I will tell you more about that in a minute)
First I have to tell you: We have a new locally owned little book storecalled The Book Bungalow! I went in and instantly fell in love. The owner, Tanya Mills, was so sweet and the store was just as cozy as could be with beautiful artwork of classic book characters on the walls. Now, I loved this bookstore so much that I went back and have written all about it for you. Look for that in next week's newsletter!
Now, back to the book I chose this year. I was in The Book Bungalow looking for a new Christmas book for my kids when I found this fun book called The Twelve Hats of Christmas. My kids and I instantly fell in love with it! I got even more excited about it when the the owner told me that it was written by Brett Parson, a local author! He truly wrote a beautiful book. I absolutely love the message that giving is more important than receiving, which made this book the perfect choice. I just adored the story of a Hat Elf who learns about giving in a way that children can understand. The pictures really compliment the book and bring the story to life for all children.
The Twelve Hats of Christmas has made it onto my shopping list this year and my children have already fallen in love with it! You can't go wrong with this fun adventure that truly teaches the spirit of giving to your little ones.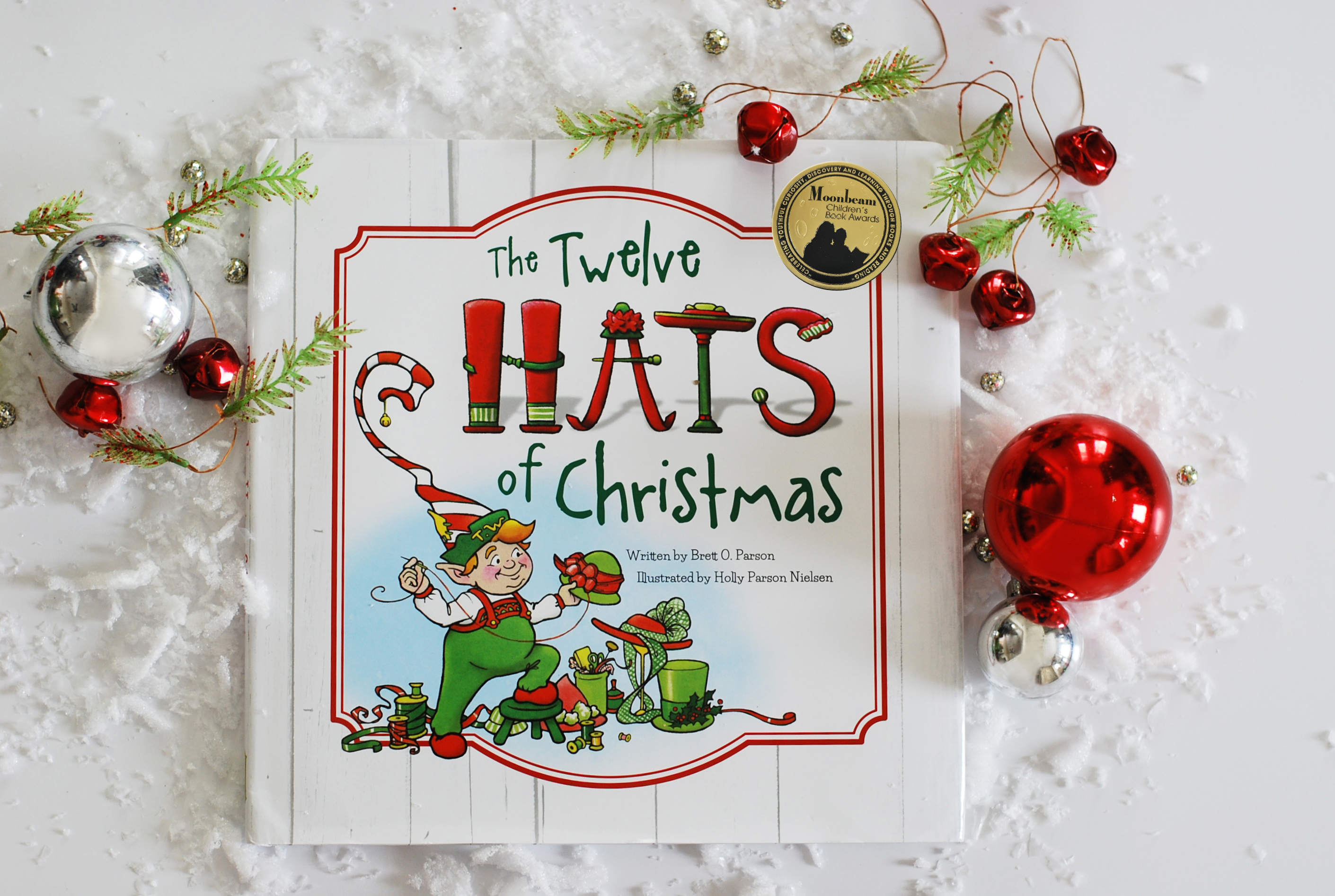 The Twelve Hats of Christmas
Written by Brett O Parson & Illustrated by Holly Parson Nielsen
Gold Medal Winner – Moonbeams Children's Book Award!
A Magical Tale of a Hat Elf who learns that Love & Service are the Greatest Gifts of Christmas. This Holiday book rhymes like a Dr. Seuss and is colorful like a Disney Classic! Begin a New Holiday Tradition and add this Story to your Christmas Collection!
For toddlers, children, adults and kids, both young and old, explore the adventure of T.W. Elf, a Hat Elf, who wants to bring Santa his very BEST hats for his Christmas Eve Birthday. On his journey, T.W. learns that the greatest of all gifts is the gift of giving of oneself.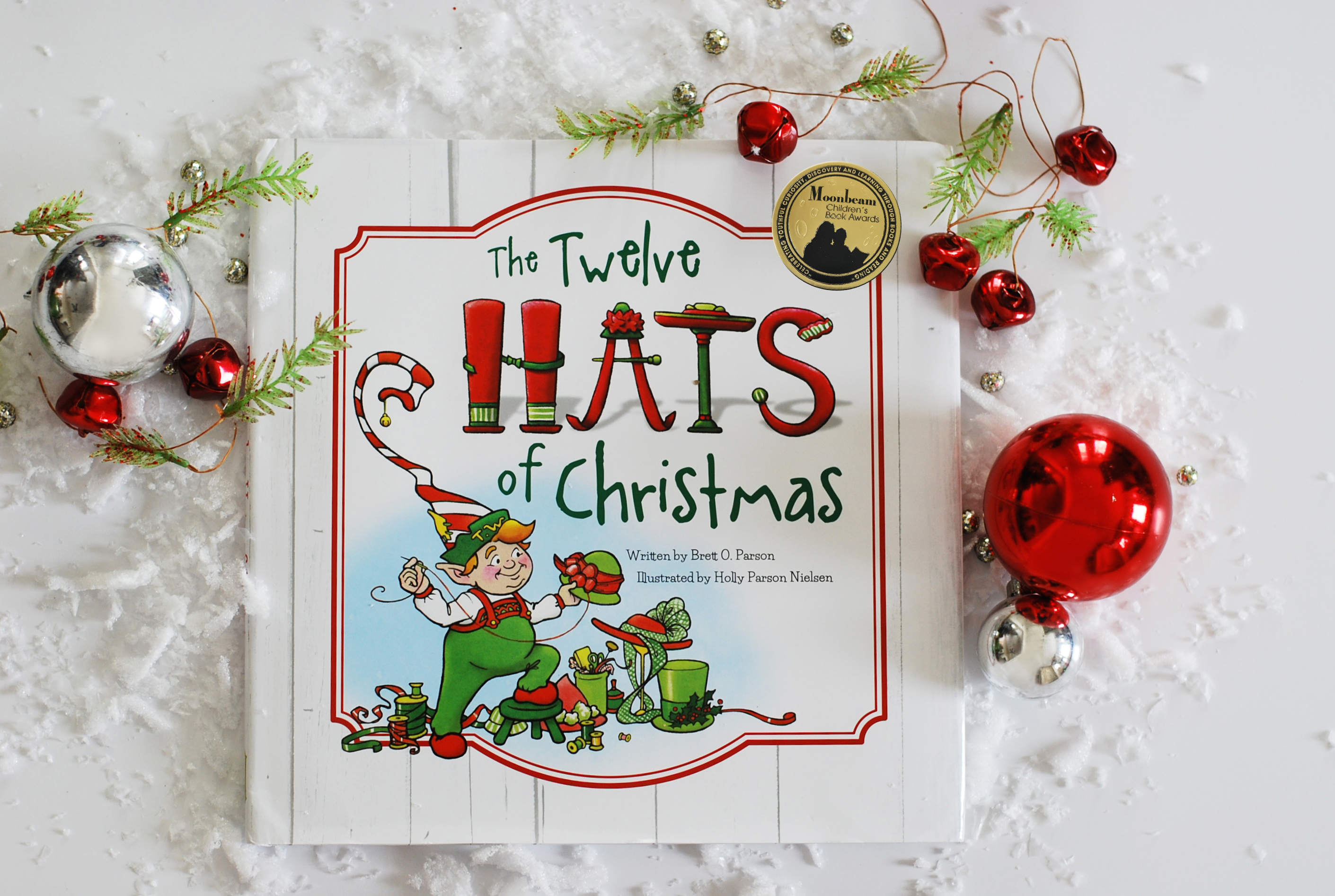 My Top 25 Children's Christmas Books This Year
*These books are available at the Book Bungalow, our local bookstore
1. *A Charlie Brown Christmas- by Charles M. Schulz
2. *Santa Bruce by Ryan T. Higgins
3. *Twelve Hats of Christmas- by local author Brett O Parson
4. The Polar Express by Chris Van Allsburg
5. How to Catch an Elf by Adam Wallace
6. *The Christmas Wish by Lori Evert
7. *The Broken Ornament by Tony DiTerlizzi
8. Pete the Cat Saves Christmas by James Dean
9. The Littlest Christmas Tree by R. A. Herman
10. *A Unicorn Named Sparkle's First Christmas by Amy Young
11. Olive the Other Reindeer by Vivian Walsh
12. Frosty the Snowman by Steve Nelson
13. Fancy Nancy Splendiferous Christmas by Jane O'Connor
14. Merry Christmas Mouse! by Laura Numeroff
15. *How the Grinch Stole Christmas by Dr. Seuss
16. The Biggest Christmas Tree Ever by by Steven Kroll
17. I Want a Hippopotamus for Christmas by John Rox
18. Why Do We Celebrate Christmas by Baby Professor
19. *Llama Llama Jingle Bells by Anna Dewdney
20. An Elf Called Snowflake by Brian W. Schachtner
21. *Leo's Gift by Susan Blackaby
22. Madeline's Christmas by Ludwig Bemelmans
23. The Legend of St. Nicholas
24. The Mitten by Jan Brett
25. *The Night Before Christmas by Clement C. Moore
I hope you recognize some old favorites and find some new ones to read to your children this December. ❤️