If you are like me and wondering, will Wicked really be as good the second time around, let me tell you, YES! It will be even better. The musical Wicked has so many intricate details intertwined in the performance that you are bound to notice and see something new every time you see the show. That aside, the cast was phenomenal and brought their own special spark to last night's production of Wicked.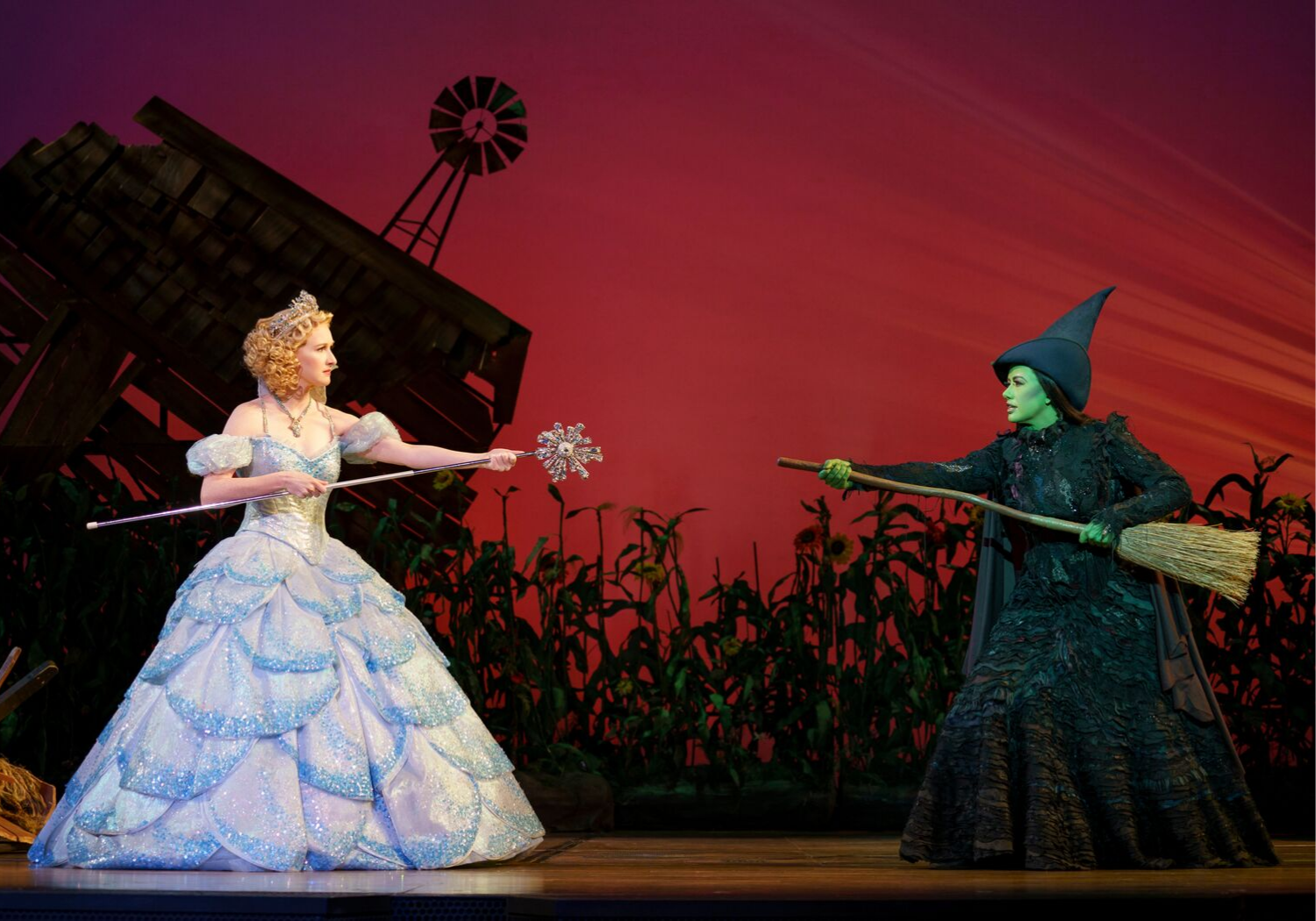 Photo by Joan Marcus
When I first saw Wicked, I thought I was going into the show knowing the story line and music. I thought that after years of knowing all the songs and memorizing the lyrics that I had a pretty good idea what the show was about. Well, let me tell you, I didn't. If you haven't seen the show yet because think you know the story and can just listen to the songs, you are dead wrong. Go. See. The. Show. There are so many plot and story lines that I had no idea about, so many characters that I had pegged completely wrong, and themes I didn't even know existed. This show will blow your mind completely, it was a thrilling adventure that you have to experience for yourself. The second time around, I felt like I saw so many pieces to this Wicked puzzle of a musical that I hadn't noticed before. It really was a fresh look at this beautiful story.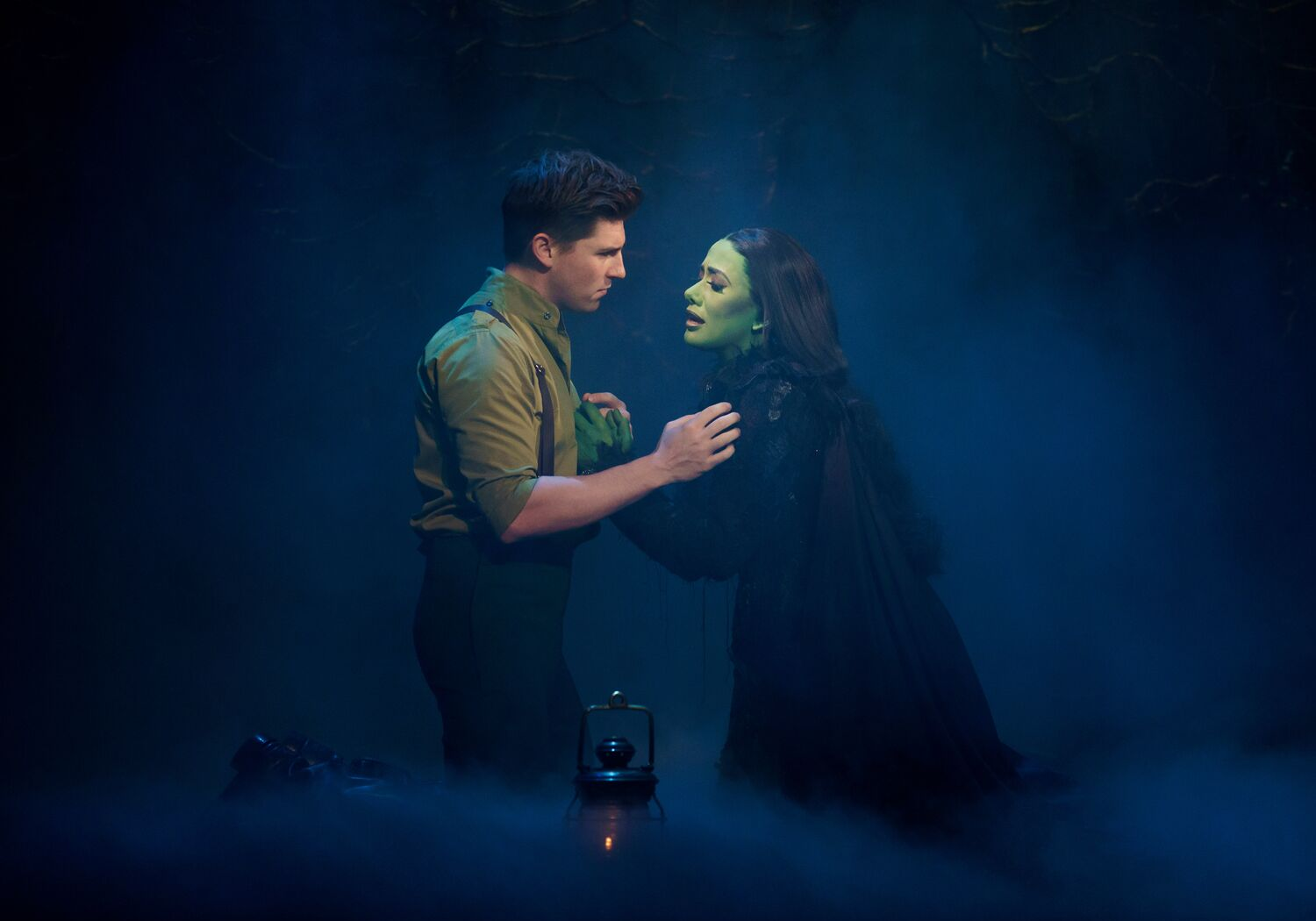 Photo by Joan Marcus
I have seen Idina Menzel perform some of the show numbers in different concerts and cameo performances, but Mariand Torres (Elphaba) really stole this show with an incredible voice with so much power that it left you speechless. At Mariand's first entrance, she commanded the stage brought on an applause you weren't prepared for. Mariand not only had a voice that brought you to your feet, but she owned the quirky, awkward, lovable character that Elphaba was meant to be. Erin Mackey (Glinda) had you in fits of laughter all night long with her impeccable comedic timing and stage movement that was spot on. From her first moment on stage she brought a magic and sparkle that never dulled. Now, comedy and grace aside, this girl had a voice that just soared over the audience. Each note was so crystal clear and full of character. The magical experience I had the first time watching this show was met and exceeded by the cast last night at the Smith Center in Las Vegas. Every single member in the cast was a perfect fit into this incredible show.
| | |
| --- | --- |
| | |
| Photo by Joan Marcus | Photo by Joan Marcus |
The costumes and sets of Wicked were fabulous and really played a large part in the show. As a costume designer I was enthralled with the colors, textures, and themes that wrapped themselves around the story. The costumes, were a fun yet distorted version of the Edwardian Era, with an added dimension that really made Oz this magical place. Between the set and costumes you found yourself in another world that was so far from anything you could imagine, yet it all strangely fit together connecting the Wicked pieces and themes. When Glinda entered the stage you gasped with excitement watching her glide in her gown that matched her giddy personality with precision. The steampunk inspired layers of the set covered by gears and maps filled you with wonder and left you searching for the meaning and connections that were built into the set. Each scene was exquisite and so different- yet it all tied together perfectly within the story.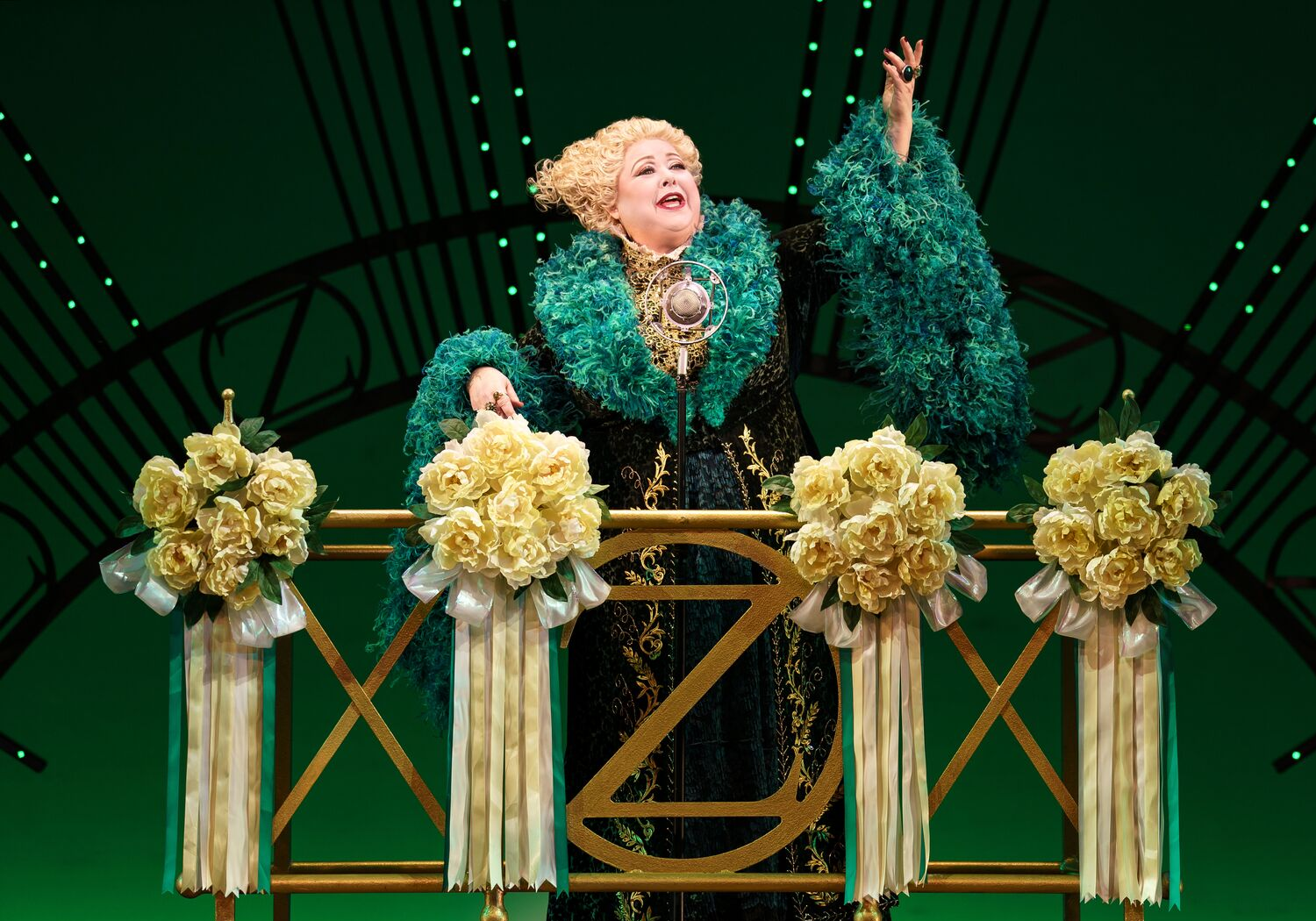 Photo by Joan Marcus
Wicked will make you laugh and cry and experience all the feel goods that you are expecting. But, Wicked will also make you truly step into a world of empathy and give you the desire to accept others and recognize that no one is perfect. Although the key theme of good vs evil will stand out and shine throughout the performance, the themes of kindness, independence, power, acceptance, and friendship all have their own moments to shine. It is incredible how the themes have a way of looking you right in the face while staying wrapped up in this fun and exciting musical adventure.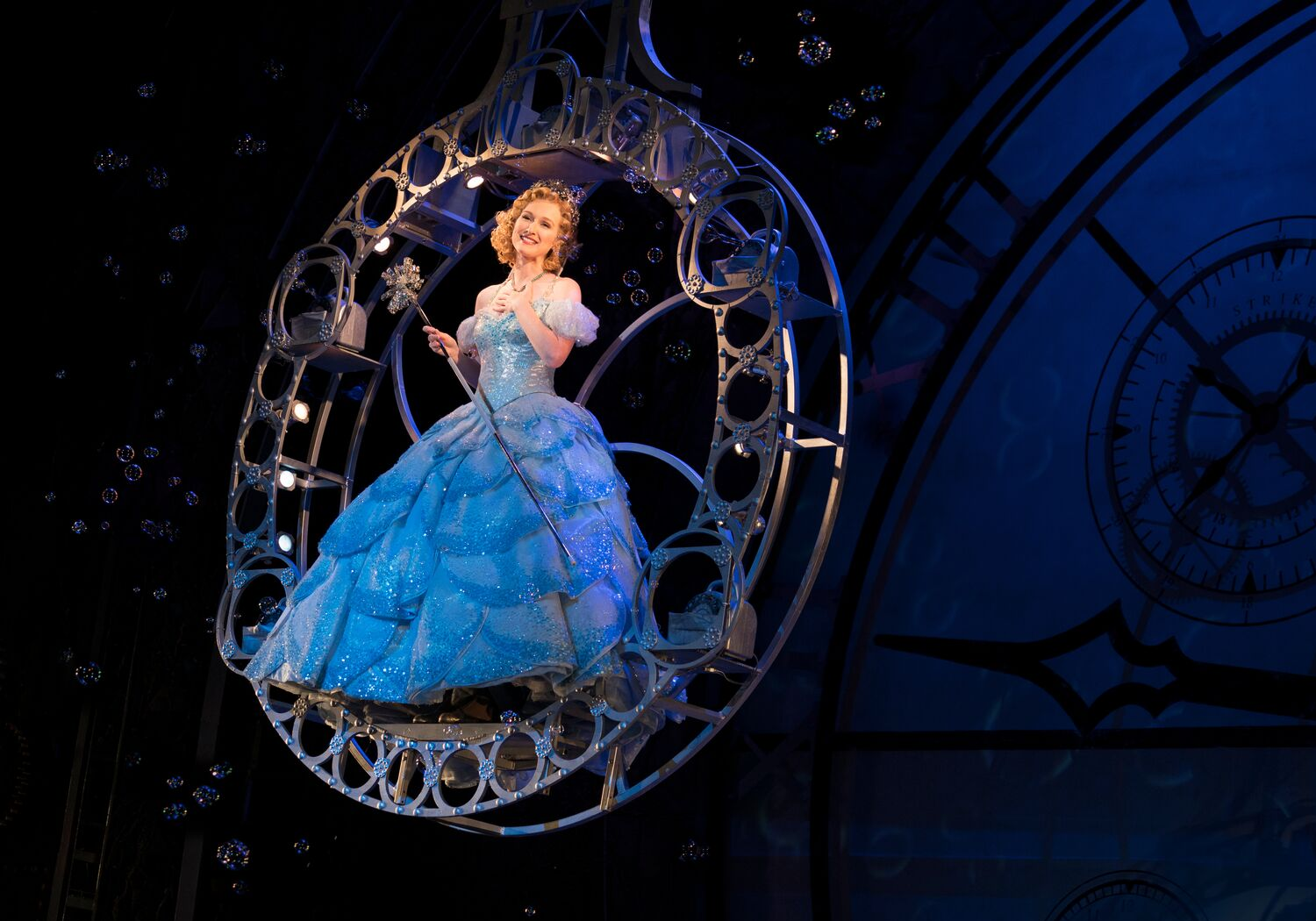 Photo by Joan Marcus
Last night's performance of Wicked at the Smith Center exceeded my expectations in so many ways. I was really expecting to see the same show I had seen before, but there were so many moments that made this show stand out. I really loved all the performances, but two performances stuck out to me and made me really notice their characters more than I had before. Amanda Smith (Nessarose) and Jason Graae (The Wizard) really outdid themselves last night. I remember the first time I saw Wicked thinking that the part of Nessarose was so much more complicated than that soundtrack lends it to be, but last night I felt that Amanda brought even more dimension to the character that made the audience truly feel both her sadness and desire to be noticed, and later her anger and complete madness. She and DJ Plunkett (Boq) played their story out with a fantastic connection on both parts. The part of Oz is a truly interesting character because I haven't decided if I like him or not. Last night Jason brought a piece to the performance that made you feel for him, despite how much you disliked him. His musical numbers were both entertaining and full of life and character.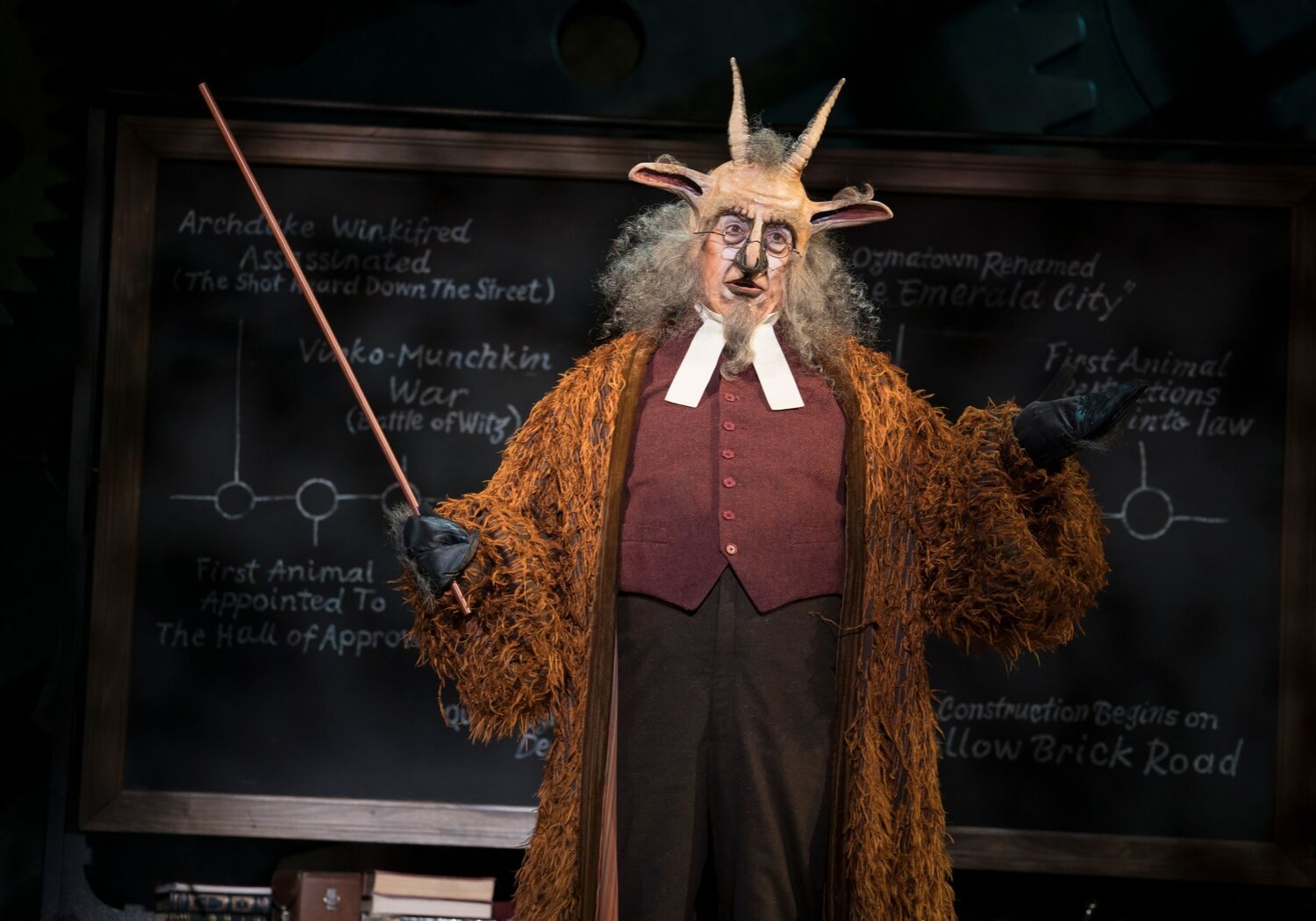 Photo by Joan Marcus
No performer, dancer, musician, or part of this show was anything less than 100%. I'd go so far as to say that the performers of the Wicked Broadway Tour were giving 110% during the show. I have to take a minute to throw out an applause to people behind the scenes on this show. I have never seen such a flawless set of transitions as the ones during the production of Wicked. You were never waiting for a set change, they were built into the show to the point you didn't even realize the change was happening until it was over. I already mentioned the vocals of the leading ladies, but have to say they were backed up by the most incredible ensemble of performers- there wasn't a dull moment with the excitement, energy, and incredible talent that came flowing from each person. If you tend to be sitting in your seat at the end of performances, I can promise you will be on your feet for this one. Don't miss Wicked in Las Vegas which runs through September 29th!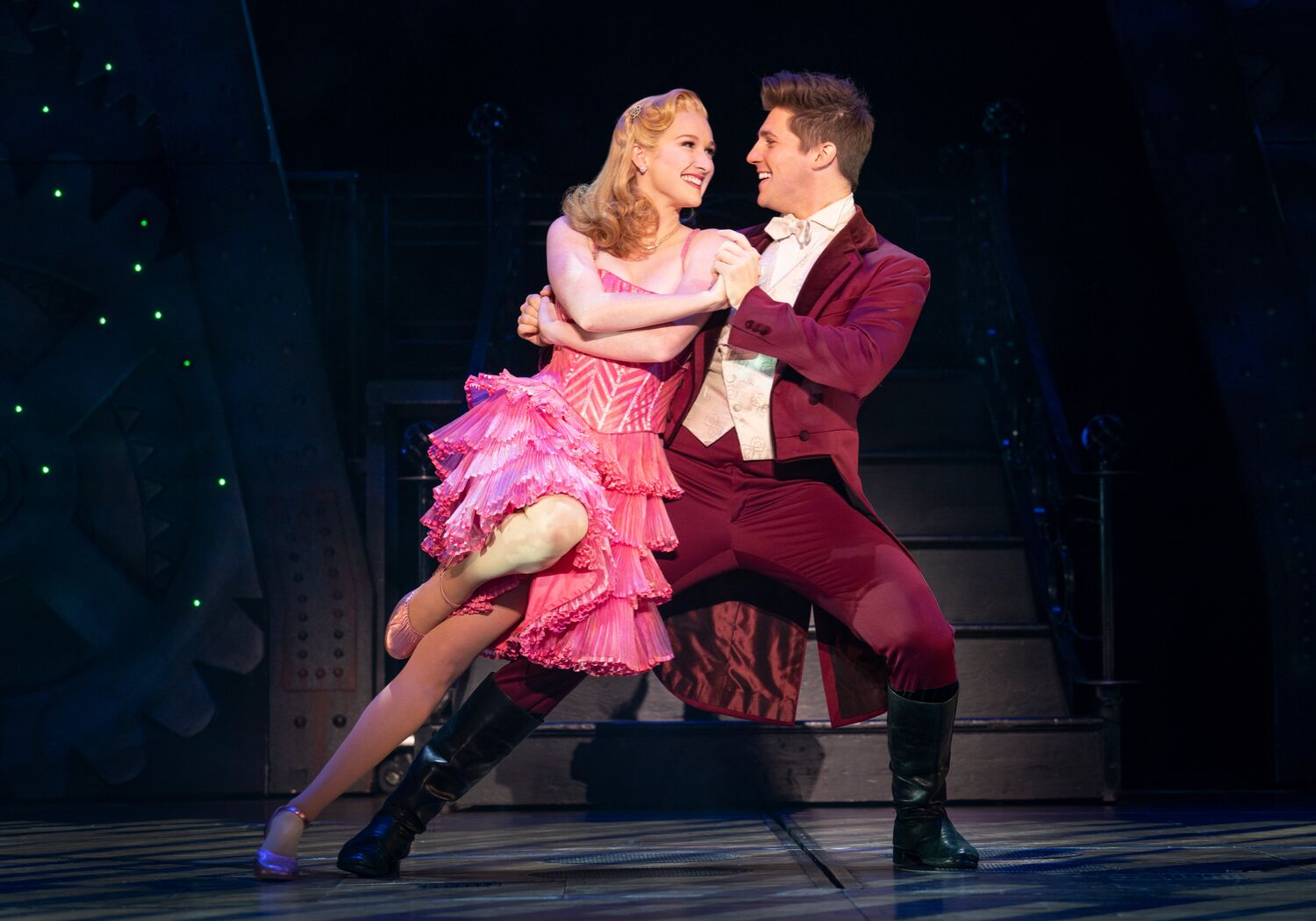 Photo by Joan Marcus
The Details
Wicked
Music and lyrics by Stephen Schwartz
Book by Winnie Holzman
Runs through September 29, 2019
Run Time: 2 hours 30 min
The Smith Center
361 Symphony Park Ave
Las Vegas, NV 89106
You can purchase your tickets online at thesmithcenter.com/event/wicked/ or by calling 702.749.2000
Get your tickets and enjoy a Wicked good time!
https://www.youtube.com/embed/Qav3XQmENrA?wmode=opaque
Wicked Lottery:
There is a day-of-performance lottery for a limited number of seats. They are $25 each and you can enter to win them 2 1/2 hours before each performance. They will draw 2 hours before the performance and you are limited to two tickets per person. Find more information here.
I received complimentary tickets for this performance, but all opinions are my own.