While we were in Midway, my kids were always asking what "fun stuff" we were going to do or what our next "adventure" would be. The Homestead Resort helped us create some amazing adventures starting with snorkeling and swimming in the Crater. We walked around this huge snow covered hill and walked inside to a warm cave where we swam in 90 degree water. It was so relaxing and so much fun that my kids didn't want to leave. It was so warm, I couldn't believe that just feet away there was snow outside.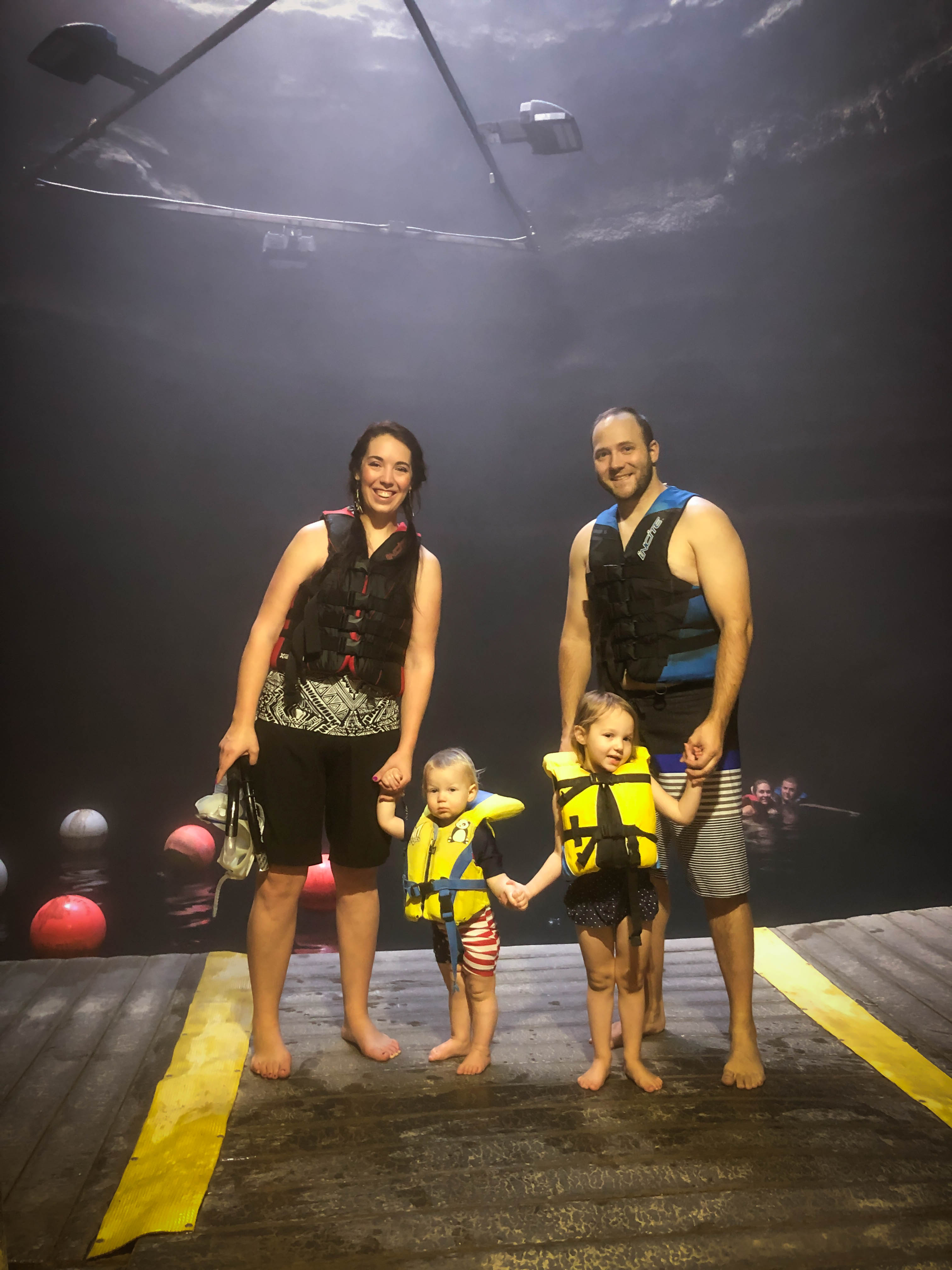 The Crater is a 55 foot high "calcite" dome that sits on the Homestead property. I'm not kidding, we literally walked over to it from our house. The tunnel from outside in the snow into the actual crater is only 110 feet that leads right up to the water. They offer scuba certification, snorkeling lessons, scuba experiences, therapeutic mineral baths, and even paddle board yoga in the crater.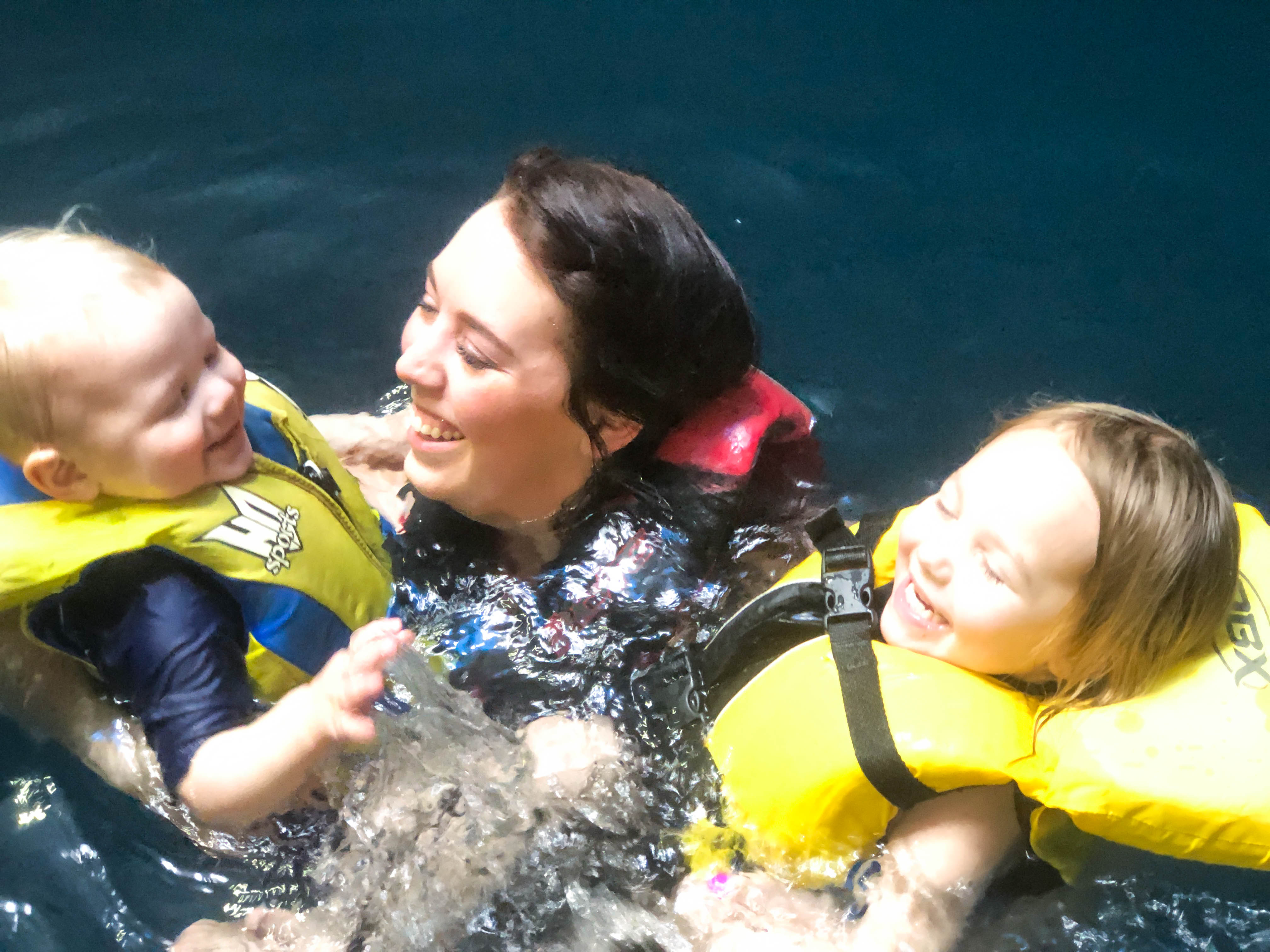 For more information or to book your Crater experience call the activities center: 435.657.3840.
The Crater is open Mon-Thurs from Noon-8 PM, Fri-Sat from 10-8 PM, and Sun from 10-6 PM. Reservations for swim or Scuba are required and you need to arrive 15 minutes early to have enough time to change and be ready.
They have towels for purchase, and offer complimentary towels for the resort guests.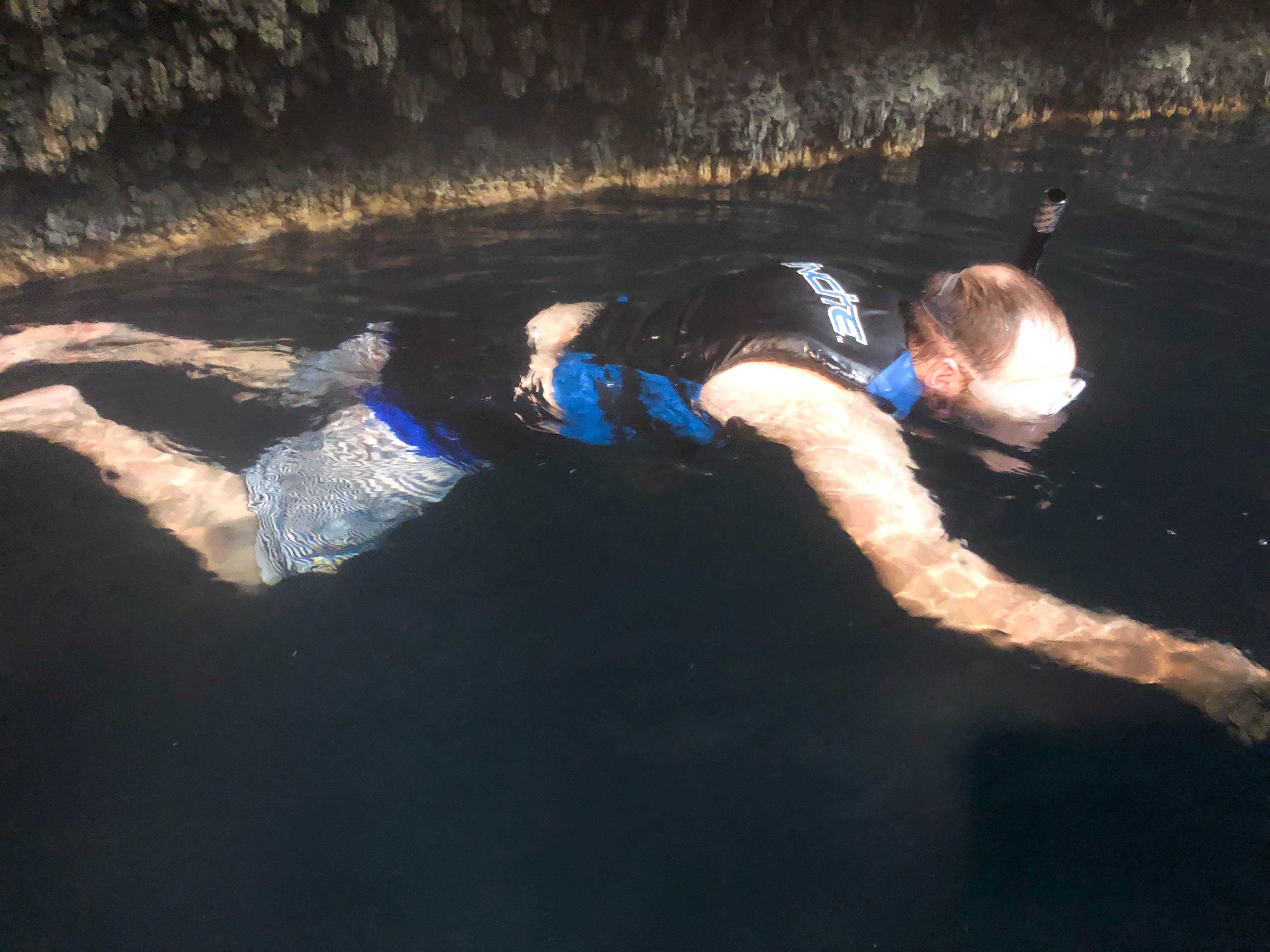 Make sure to follow them on Facebook for even more fun! If you are interested in the Paddleboard yoga find all the information through Park City Yoga Adventures.